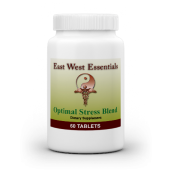 Optimal Stress Blend
What it is:
Optimal Stress Blend is an advanced, balanced B-complex that features a blend of B vitamins and synergistic nutrients that are involved in hormone regulation. Its proprietary blend of adrenal concentrate is antibiotic, and growth hormone free.
What it does:
Our Optimal Stress Blend is designed to support hormone balance in the body, tonify and nourish the uterus, enhance egg quality and helps promote regular periods. The blend has also been successful in helping correct the symptoms of PCOS. It is also used in male fertility to enhance healthy sperm production. Its proprietary adrenal blend fights fatigue and adrenal exhaustion. Optimal Stress Blend creates an optimal environment for female and male fertility!
Benefits:
Fertility issues are usually very stressful situations. Our Optimal Stress Blend helps you with stress and increases your metabolism and energy level. Another very important area of support necessary for fertility is iron absorption and proper hormone balance. Optimal Stress Blend supports you nutritionally for healthy growth and development while on your journey to a healthy pregnancy.
Daily Schedule:
Take 1 tablet in the morning and 1 tablet in the afternoon or evening.
Support:
All of us at East West Essentials have a passion for wellness and want to help you reach your goal of creating a family. We are here to support you throughout your journey. Our wellness specialists have led hundreds of people through our products and programs, leading to successful pregnancies, in and outside of our clinics.
It is formulated without:
Preservatives, starch, sugar, wheat, corn, dairy, yeast or soy derivatives.
CAUTION:
If you have any major health concerns, check with your healthcare practitioner before use. Do not use if pregnant. Keep out of reach of children.
STORAGE:
Keep tightly closed in a clean, dry place. Do not freeze.
TAMPER EVIDENT:
Do not use if safety seal is missing or broken.
East West Essentials products are manufactured in an NSF certified GMP registered facility. GMP refers to the Good Manufacturing Practice regulations as put forth by the US Food and Drug Administration.
Optimal Stress Blend
Optimal Stress Blend product video
Optimal Stress Blend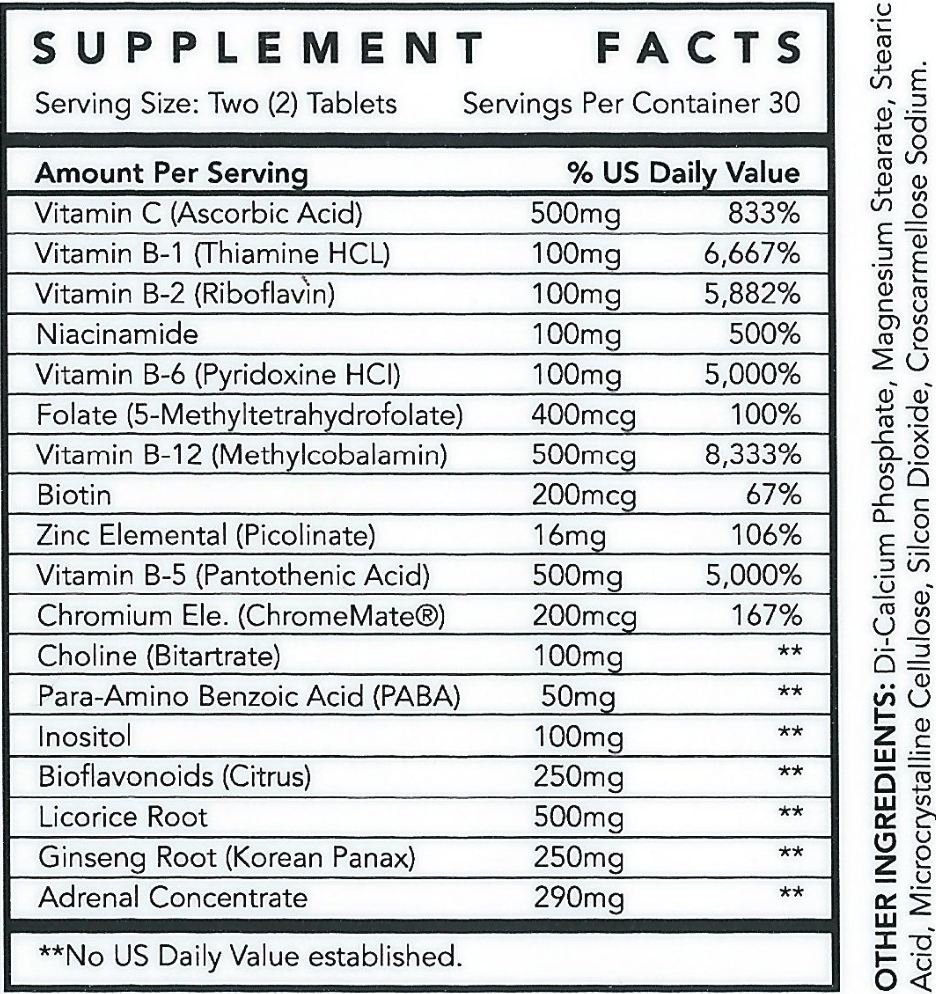 Customer Reviews
---

"Outstanding" (Posted by:

Monclere

on 1/26/16)
Really targets my stomach bloating and excess weight!

---

"Love this" (Posted by:

Seo

on 11/8/15)
I love what this does for my cortisol levels. My stomach is flattening (in addition to exercise) and my energy levels are more balanced.

---

"Thrilled" (Posted by:

Jack

on 10/15/15)
I'm so thrilled I found this stress blend. It's my favorite supplement! My cortisol levels have balanced out as has my energy level. I'm awake and alert when I need to be and ready for bed when I need to be. I feel fantastic. I have more energy to hit the gym every day too!

---

"Marvelous" (Posted by:

Grigio

on 8/26/15)
Just marvelous. Everyone deals with stress and cortisol, never knew there was a supplement to help me out. I'm so grateful.

---

"Definite improvement" (Posted by:

Oliver

on 8/3/15)
I'm an anxious person and I stress all the time. It is awful on my gut. I've always got a bit of stomach flab no matter how much I work out and eat right (or try to). These pills help my body to fight the stress of always being stressed. My stomach has dramatically shrunken.

---

"Love this" (Posted by:

Blue

on 8/3/15)
A friend recommended I take these and I love their results!

---

"Superb" (Posted by:

Porsche

on 7/20/15)
Amazing! This product works so good. I simply love it.

---

"So good" (Posted by:

Donna

on 7/17/15)
After my thyroid crashed I turned to East West Essentials for help in rebuilding my body. This was one of the products they recommended to me. It perks me up and helps my body to de-stress. It's great!

---

"Love it" (Posted by:

Uomo

on 7/9/15)
I love East West Essentials! This stress blend helps me sooooo much!

---

"Hi" (Posted by:

Donna

on 6/27/15)
Heya! I just wanted to stop by and let you know I love your products! I've been a long time customer and I would never take my business anywhere else!

---

"Great" (Posted by:

Hombie

on 6/25/15)
I feel like I have more strength and energy. I recover better. I feel good!

---

"Great product" (Posted by:

Weiße

on 6/22/15)
My partner and I absolutely love your products!

---

"Love" (Posted by:

Uoma

on 6/21/15)
My partner and I absolutely love your products, especially this one!

---

"Excellente" (Posted by:

Entremiando

on 6/8/15)
Excellent stuff, can't get enough. Re-ordering more!

---

"Convinced me" (Posted by:

Shoxie

on 6/4/15)
My doctor said I needed more B vitamin in my diet to help with my depression and metabolism. This boosts my energy and helps me hit the gym which in turn makes me feel better and look better.

---

"SOS" (Posted by:

Damien

on 6/2/15)
My gut needs all the help it can get with cortisol levels. Two months of taking these so far and it's shrinking! Thanks!

---

"Helps!" (Posted by:

Douglas

on 5/11/15)
I'm working on taking better care of myself so I've sought out different vitamins to help me achieve results while I eat better and work out. These really help!

---

"Stress? I've got that." (Posted by:

Lawyer Dan

on 5/8/15)
I'm a lawyer. My stress levels are all out of whack. My cortisol is a monster. This definitely helps with all of that.

---

"Feeling better already!" (Posted by:

Patty D.

on 5/6/15)
I've been taking this for about a month now. I've already noticed that my metabolism has sped up and I've got way more energy!

---

"Energizing!" (Posted by:

Nathan Skulnik (writer: "Miles", The Miles Davis biopic; "AC/DC", the story of Nicola Tesla and Thomas Edison)

on 2/2/15)
Writing all day takes a mental and physical toll, I find taking the male multivitamin, male energy and stress blend keeps me mentally sharp with the energy to push through to the next page…