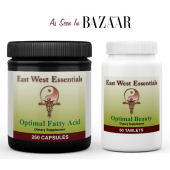 Optimal Beauty Duo
What it is:
Most products on todays market for skin, hair and nails are not easily absorbed and therefore ineffective. Optimal Beauty is a natural compound of choline-stabilized orthosilicic acid "ch-OSA" that it is delivered in a easily absorbed bioavailable form. Optimal Beauty is known to thicken hair and lashes, reduce age related fine lines and wrinkles, and strengthen nails. Healthy skin is composed of 75% collagen, a protein that moisturizes from within, pulling in and holding on to the moisture that continuously nourishes the skin. Collagen is your skin's ultimate "Moisture Magnet". You can only get this genuine hydration from the inside out.
What it does:
Activate the cells that generate collagen for hair, skin and nails. There is no question that skin, hair and nails look better during youth. This is due to the rich abundance of collagen, keratin, and elastin present during this phase of life. Most people don't realize that beginning at age 21, collagen diminishes 1% per year. By age 30, the signs become visible. Optimal Beauty has the ability to activate the body's cells that generate collagen and can safely do the same for elastin and keratin.
Benefits:
Our hair, lashes, skin and nails become degraded because of exposure to sunlight, poor nutrition, hormone fluctuations and other factors. East West Essentials Optimal Beauty nourishes your three natural "Beauty Proteins", collagen, keratin and elastin.
Hair and nails: Keratin is the protein responsible for the thickness, body, and strength of your hair, as well as the strength and clarity of your nails. The benefits of Optimal Beauty is that hair is less fine, has more body, doesn't easily break, is thicker and has more elasticity. You will also notice your hair has less rigidity and more volume. Optimal Beauty is designed to increase and thicken the diameter of the hair shaft by generating an increase in your body's production of collagen. This increase of hydration makes the hair more robust. It also makes it like a fresh rubber band. It can stay elastic, bend and keep its shape. Your nails are made up of approximately 98% keratin which diminishes with age. Optimal Beauty can help naturally nourish this keratin resulting in stronger, healthy nails.
Skin: Healthy skin is composed of 75% collagen which acts as a "moisture magnet" pulling in and holding on to the moisture that continuously nourishes the skin. Collagen "plumps" your skin, designed to remove existing wrinkles and prevent new ones from forming. Optimal Beauty enhances the protein collagen to stimulate the continuous hydration of your skin.
Daily Schedule:
Take 1 capsule two times per day
Support:
All of us at East West Essentials have a passion for wellness and want to help you reach your health goals. We are here to support you throughout your journey. Our wellness specialists have led hundreds of people through our products and programs in and outside of our clinics. Please give us a call if you have any questions.
It is formulated without:
Fish, harmful additives, preservatives, fillers, bleaching agents or hexane.
CAUTION:
If you have any major health concerns, check with your healthcare practitioner before use. Keep out of reach of children.
STORAGE:
Keep tightly closed in a clean, dry place. Do not freeze
TAMPER EVIDENT:
Do not use if safety seal is missing or broken.
East West Essentials products are manufactured in an NSF certified GMP registered facility. GMP refers to the Good Manufacturing Practice regulations as put forth by the US Food and Drug Administration.
Click here for the full Optimal Beauty Catalog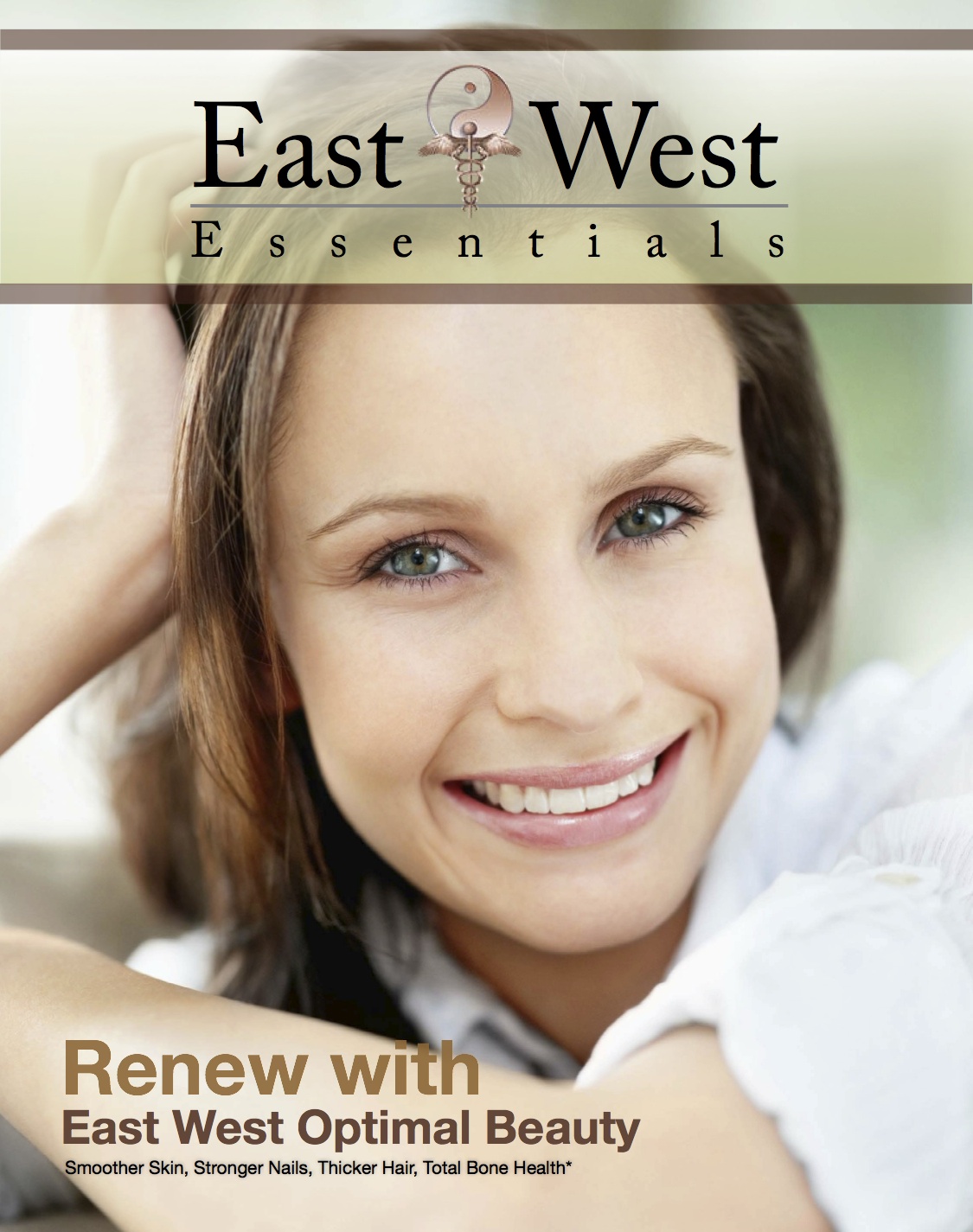 Optimal Beauty PRO
Optimal Beauty Pro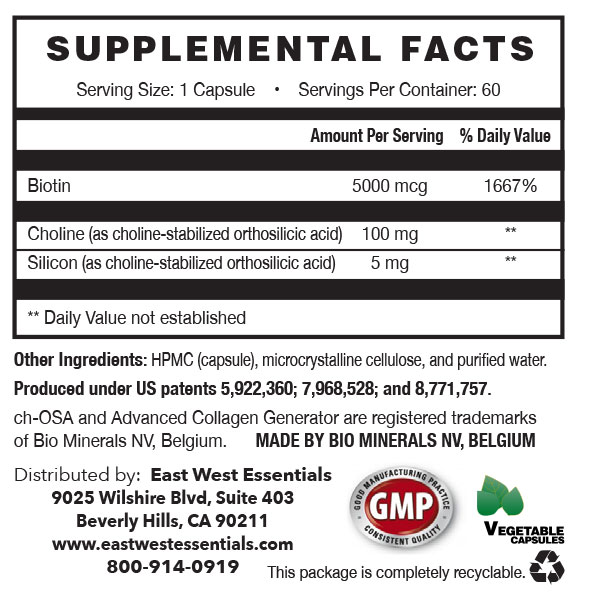 Optimal Fatty Acid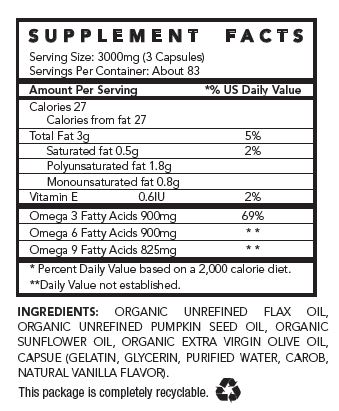 Customer Reviews
---

"I love both of these products" (Posted by:

Lieria

on 4/7/16)
So I'm glad I can get them at a lesser cost together!

---

"Get outta town!" (Posted by:

Dany Kroche

on 2/3/16)
The Optimal Beauty itself is a little miracle worker but combined with the Fatty Acid? Get outta here! I don't think my skin has ever looked so wonderful!

---

"Life saving" (Posted by:

Leslie

on 9/16/15)
Short of cutting all of my hair off I was without any options to fix my damaged hair. I straightened, I blow dried, I washed too often and too little. My poor hair. I called East West Essentials and they recommended I try this. It's been about a month now and my hair looks and feels better thankfully! It's stronger and growing (which it hadn't done in months). What a life saver!

---

"Terrific" (Posted by:

Maurine

on 8/26/15)
Two of the best products on this site (besides the cleanse!) for a low price, what a win-win situation! My hair and skin have never looked better than when I take these daily!

---

"Yay" (Posted by:

Jack M.

on 7/13/15)
My two favorite products bundled together. Nothing better!

---

"Have to have it" (Posted by:

Rorie

on 6/22/15)
I take these daily like they are a multivitamin. They might as well be. The health of my metabolism and beauty depend on this!

---

"My favorite product" (Posted by:

Michelle

on 2/5/15)
I have used this product for years. Each bottle lasts 45 days which took me a while to figure out. HA.. (I take 6 caps per day) It really works for cellulite! Made such a visible difference I am afraid to stop using it. Big fan of the Optimal Fatty Acid.

---

"Nice product. Does not contain fish oil" (Posted by:

Michelle H

on 2/5/15)
This is a good product. However, it does not contain any fish oil which a plus this product is plant base are responsible for supporting heart health. I've been taking this for about a year. No tummy upset as long as I eat a couple bites of something before I take it. I hate fish and all seafood in general - these have no fish oil so they are great for me personally.

---

"In love" (Posted by:

Danielle

on 2/5/15)
I love this Omega can't live without it . My skin so much better without any breakout even when I am very stress out never happened before. Totally recommended this product to anyone who wants a healthier life.

---

"Great results!" (Posted by:

Nicole

on 2/5/15)
My girlfriend told me about the optimal beauty. I take it everyday and noticed a huge difference in my hair by the second month.

---

"Great!" (Posted by:

Addison

on 2/5/15)
This capsule is so easy to swallow and it has no taste which I love. I have noticed a huge difference in the collagen In my face. Makes a bigger difference than any of the face creams I have been using. And better priced!