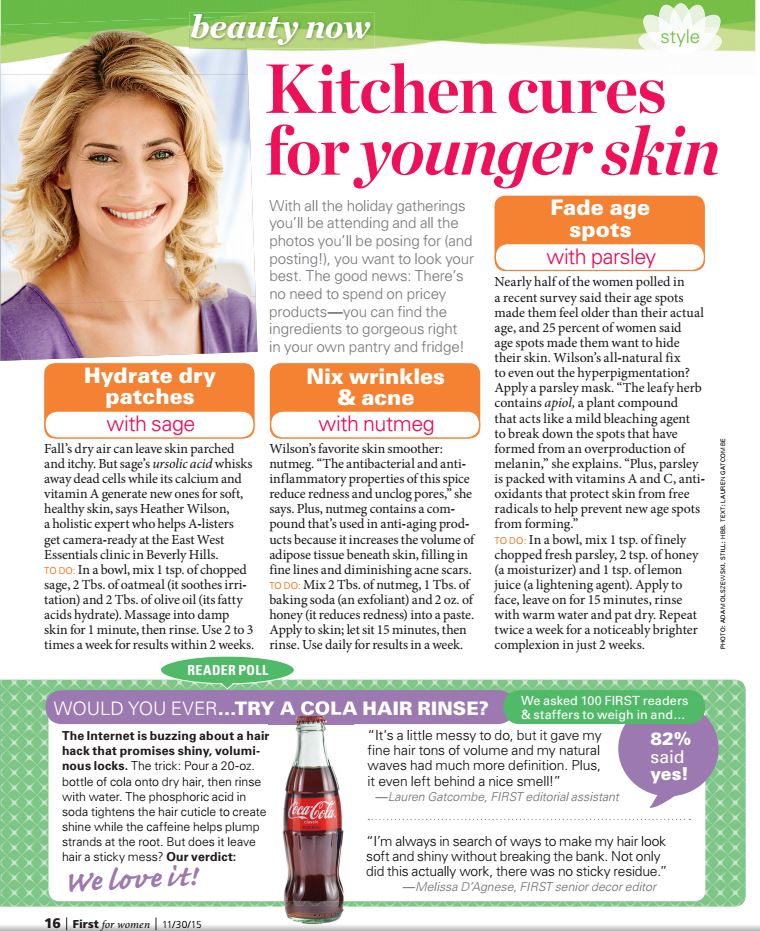 Kitchen Cures for Younger Skin
There's no need to spend on pricey products--you can find the ingredients to gorgeous right in your pantry and fridge!
Hydrate dry patches with sage! Nix wrinkles and acne with nutmeg! Fade age spots with parsley! To learn all about these beauty hacks straight from the kitchen, read the article above.