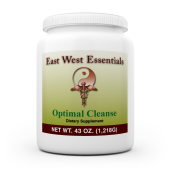 Optimal Cleanse
What it is:
The Optimal Cleanse is a key solution for any woman struggling with infertility. East West Essentials was founded on the concept of blending eastern practices with western medicines and this product is the core of that concept. In Chinese medicine one of the main diagnoses for infertility is "stagnant Qi and blood." In other words, the metabolic activity of the body is slow or stagnant, sometimes causing "accumulations" (toxins) which can be the cause of recurring cysts, excessive weight gain, headaches, sluggishness and tiredness.
What it does:
A detoxification cleanse allows two things: A free-flow of substance and energy through the liver, lower abdomen (the colon lies over the reproductive area) and cellular activity throughout the body. And secondly, it helps support the body nutritionally, allowing nutrition to be absorbed more efficiently. This is a wonderful example of a balance of Yin (nutrition) and Yang (movement allowing release of toxins) allowing the necessary optimal functioning of the reproductive system to enhance fertility. Other positive results include weight loss and increased energy.
Benefits:
Many toxins are unable to escape our bodies and can be stored for years or even decades. These toxins can be responsible for hormone imbalances, cysts, candida (fungus), fibroids and other obstacles to conception. The Optimal Cleanse is designed to detoxify and prepare the body for fertility.
Daily schedule:
Have 1-2 Optimal Cleanse shakes per day as a meal replacement or an after workout snack. If you are ready to follow a detailed program please consider our 30 Day Optimal Fertility Program, 5 Day Optimal Cleanse, or 10 Day Optimal Cleanse.
Support:
All of us at East West Essentials have a passion for wellness and want to help you reach your goal of creating a family. We are here to support you throughout your journey. Our wellness specialists have led hundreds of people through our products and programs, leading to successful pregnancies, in and outside of our clinics. Please give us a call if you have any questions.
What it is formulated without:
Artificial sweetener, fillers, wheat, gluten, corn, soy, yeast, dairy, colors, or preservatives.
CAUTION:
If you have any major health concerns, check with your healthcare practitioner before use. Do not use if pregnant. Keep out of reach of children.
STORAGE:
Keep tightly closed in a clean, dry place. Contents sold by weight, not volume. Some settling may occur during shipping and handling.
TAMPER EVIDENT:
Do not use if safety seal is missing or broken.
East West Essentials products are manufactured in an NSF certified GMP registered facility. GMP refers to the Good Manufacturing Practice regulations as put forth by the US Food and Drug Administration.
Optimal Cleanse
| | |
| --- | --- |
| | |
| Optimal Cleanse product video | Jennifer Lopez Optimal Cleanse interview |
| | |
| --- | --- |
| | |
| East West Essentials fertility success | East West Essentials fertility diet on Extra |
Optimal Cleanse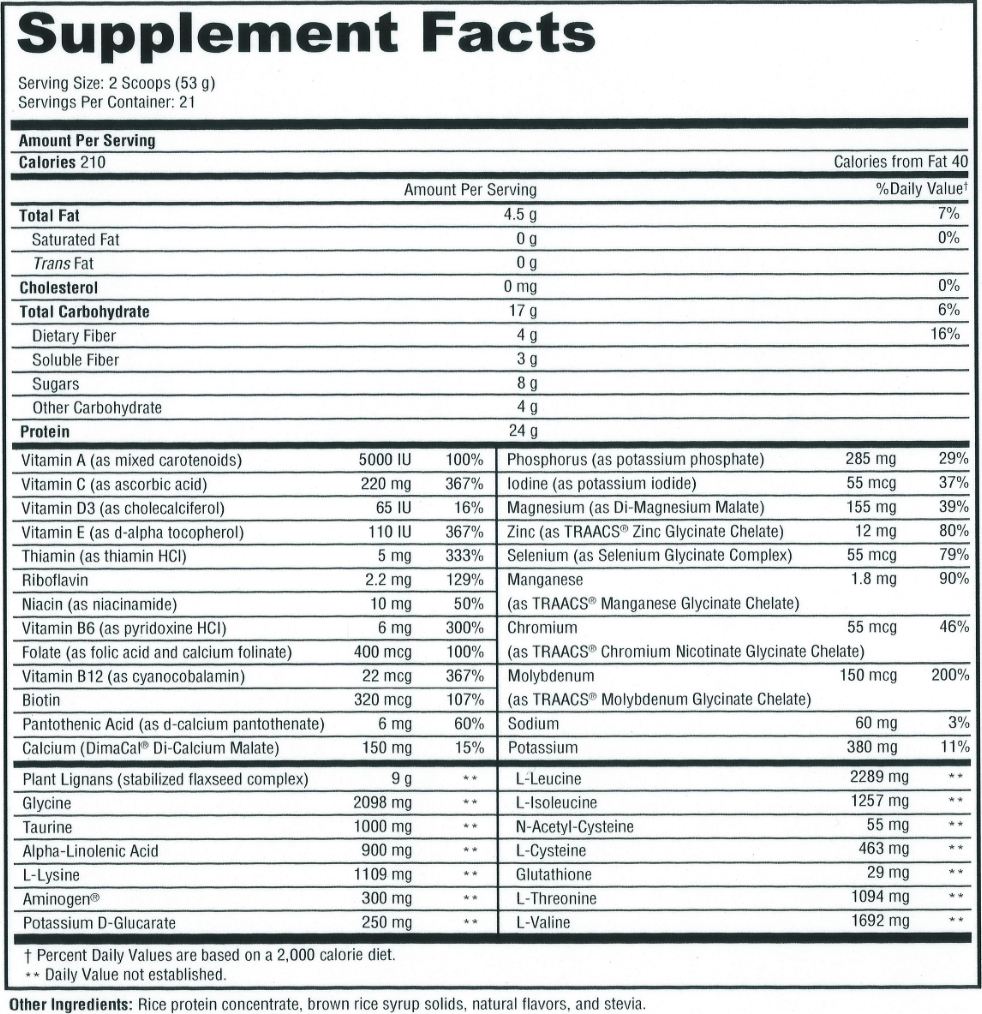 Customer Reviews
---

"Easy Meals" (Posted by:

Micah

on 11/19/14)
I initially received the cleanse as part of the 5 day program that comes with the optimal movement and just reordered the cleanse alone because I love using it as an easy meal. Rather than not eating anything for lunch when I'm busy at work I'll have one of these cleanse shakes. They are so easy to make and taste great. Mentally I feel a lot better about myself because I know that I am able to live a healthier lifestyle with this product. Physically I am losing fat and have more energy. I would definitely recommend this product to anyone who is looking to lead a healthier lifestyle.