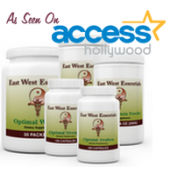 Optimal Qi (Chi)
What it is:
Energy is essential in our high pressured, sleep deprived, fast paced world. When there is a constant drain on our resources, we need Optimal Qi to revitalize our batteries. The Optimal Qi 14 Day Program is based on the Chinese philosophy of Qi. It is the life force in every living thing. This life energy, flows throughout the body through specific pathways. The Optimal Qi Program is a combination of Chinese herbs, supplements, and specific foods designed to give vitality and movement of Qi.
What it does:
When there is a blockage or deficiency of the flow of Qi it can induce dysfunction in the body. Issues such as fatigue, brain fog, gas and bloating, weight gain, injuries, immunity issues, and many more, all have to do with the imbalance of Qi. The Optimal Qi Program helps repair the balance of Qi and rebuild the energy reserves in the body.
Benefits:
Things like the inability to lose weight, insomnia, hormone imbalances, cold hands and feet, severe menstrual cramping, chronic constipation can all be signs of imbalanced Qi. When the disruption to the flow of Qi is prolonged or the body is in a weakened state, then disease and pain are able to set in. By balancing the Qi it allows the body to recover, creating a natural free flowing rhythm allowing for more energy, peace of mind and physical health.
Daily Schedule:
Each day you will have a combination of East West Essentials Optimal Protein Powder shakes, Optimal Woman, Optimal Strength, and Optimal Awaken supplements, along with specifically targeted foods created by Dr. Jeanne Wilson. The program is designed for you to be having something every 3-3.5 hours (shake/food).
Support:
All of us at East West Essentials have a passion for wellness and want to help you reach your health goals. We are here to support you throughout your journey. Our wellness specialists have led hundreds of people through our products and programs in and outside of our clinics. Please give us a call if you have any questions.
It is formulated without:
Artificial sweetener, fillers, wheat, gluten, corn, soy, yeast, colors, or preservatives.
CAUTION:
Avoid drinking coffee or other beverages containing caffeine while doing the Optimal Qi Program to prevent over-stimulation of the central nervous system. This program is contraindicated in patients who are on immune suppressant drugs, and patients who are on anticoagulant or antiplatelet therapies. Reduce dosage or discontinued if it causes side effects characterized by heat, such as dry mouth, thirst, nosebleeds, and others. If you have any major health concerns, check with your healthcare practitioner before use. Do not use if pregnant. Keep out of reach of children.
STORAGE:
Keep tightly closed in a clean, dry place.
TAMPER EVIDENT:
Do not use if safety seal is missing or broken.
East West Essentials products are manufactured in an NSF certified GMP registered facility. GMP refers to the Good Manufacturing Practice regulations as put forth by the US Food and Drug Administration.
Optimal Cleanse Chocolate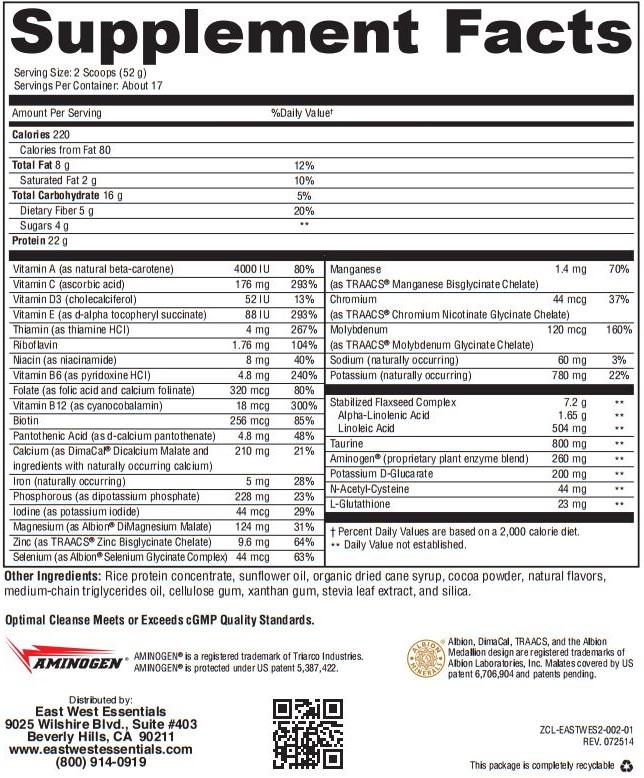 Optimal Cleanse Original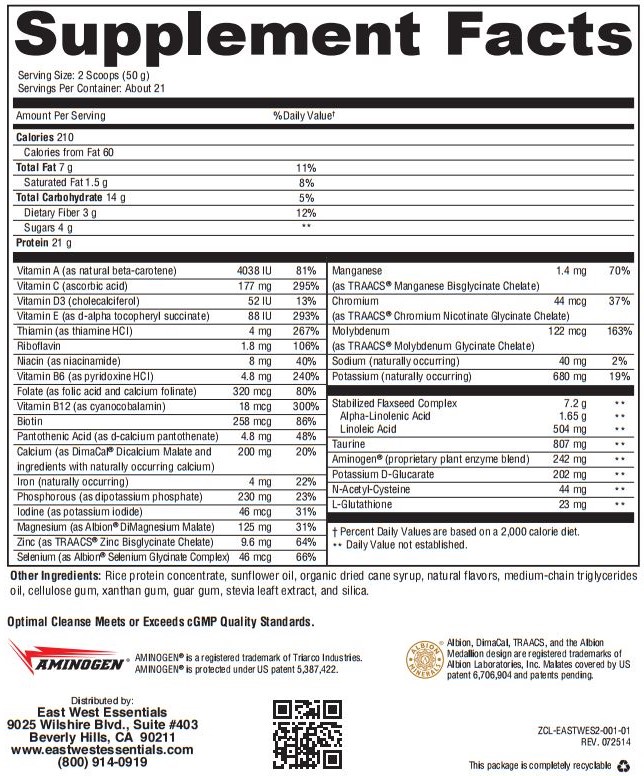 Optimal Protein Powder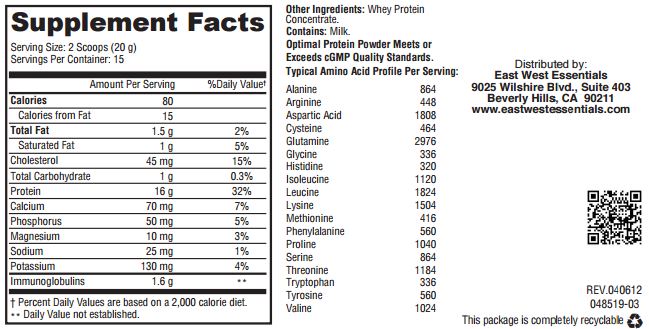 Optimal Woman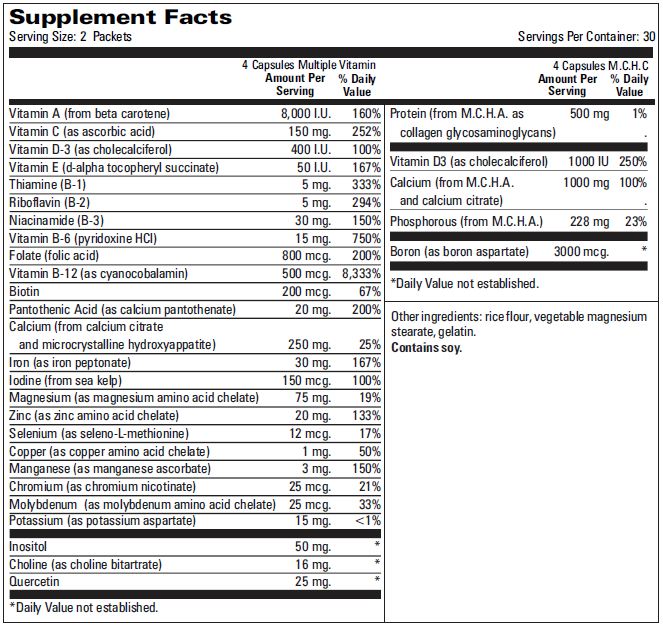 Optimal Strength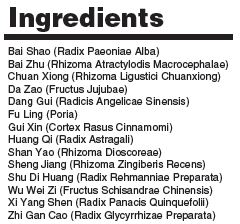 Optimal Awaken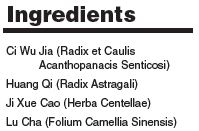 Customer Reviews
---

"Excellent!!" (Posted by:

Marcus

on 8/21/15)
I saw this program on an old Youtube video of Dr. Wilson on Access Hollywood. Legit. Yeah the price tag is a bit steep but I needed a major overhaul. So I went for it. And I'm glad I did. I've lost 15 pounds but I've gained back so much confidence and health. Win!

---

"Great" (Posted by:

James

on 7/14/15)
After my thyroid crashed out and I got on medication at the doctors, they recommended I reboot my diet in an effort to gain back energy. I talked to East West Essentials and this is what was recommended. It was a simple program and really helped alot. I will be doing it again next month!

---

"Loved it!" (Posted by:

Danielle

on 6/22/15)
Is this cheap? No.

But do you consider your body and health cheap?

You shouldn't.

This program was great. Easy to follow and didn't make me feel like I was suffering. I feel loads better than I did.

---

"Easy and fantastic" (Posted by:

Patricia

on 5/8/15)
I love how easy this program was to do. Everything is laid out and explained. Down to a grocery list, recipes, what to eat and when. I feel so much more awake and energetic since doing this. I'm able to be more efficient at the gym and sleep well at night. I wake up feeling refreshed instead of sluggish. I don't even drink coffee anymore, I don't need it. I plan to do this regularly, it's that great!