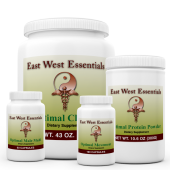 Dan's Diet
What it is:
A nutrient based whole body program that incorporates targeted foods, powerful shakes, supplements and step by step instructions to guide you through your 14 day program. Designed to feed the liver and go after the fat, this program will assist your body's detoxification systems in being more efficient in eliminating toxins and fat from the body and can boost your metabolism. Dan's Diet has been successfully used in medical clinics around the country and is recommended by many leading doctors.
What it does:
Dan's Diet is designed to help aid and restore your body's natural detoxification system, (which may be compromised, overburdened, and fatigued), helps release fat and promote a healthy state for your body to begin to recover and function efficiently.
Benefits:
Dan's Diet helps promote weight loss; many of our clients lose 14 pounds in 14 days. It can help stabilize high cholesterol, regulate hormones, promote mental clarity, increase energy, and help lower cortisol levels caused by stress (causing weight gain). Also, due to its support of healthy liver function, many clients enjoy an improvement in their hair and skin quality.
Daily Schedule:
Each day you will have a combination of East West Essentials rice based Optimal Cleanse shakes, Optimal Protein Powder shakes, and a detailed list of specifically targeted foods. The program is designed for you to be having something every 3-3.5 hours (shake/food). Because this is a nutrient based program, you will not be stripping your body of the support needed as you are eliminating toxins and enhancing your metabolism. You will also be taking 2 capsules of our Optimal Movement twice a day, to assist in your detoxification through the bowels and to stimulate healthy blood flow, as well as our Optimal Male Multi supplement twice a day.
Support:
All of us at East West Essentials have a passion for wellness and want to help you reach your health goals. We are here to support you throughout your journey. Our wellness specialists have led hundreds of people through our products and programs in and outside of our clinics. Please give us a call if you have any questions.
It is formulated without:
Artificial sweetener, fillers, wheat, gluten, corn, yeast, colors, or preservatives.
CAUTION:
If you have any major health concerns, check with your healthcare practitioner before use. Keep out of reach of children.
STORAGE:
Keep tightly closed in a clean, dry place. Contents sold by weight, not volume. Some settling may occur during shipping and handling.
TAMPER EVIDENT:
Do not use if safety seal is missing or broken.
East West Essentials products are manufactured in an NSF certified GMP registered facility. GMP refers to the Good Manufacturing Practice regulations as put forth by the US Food and Drug Administration.
Optimal Cleanse Chocolate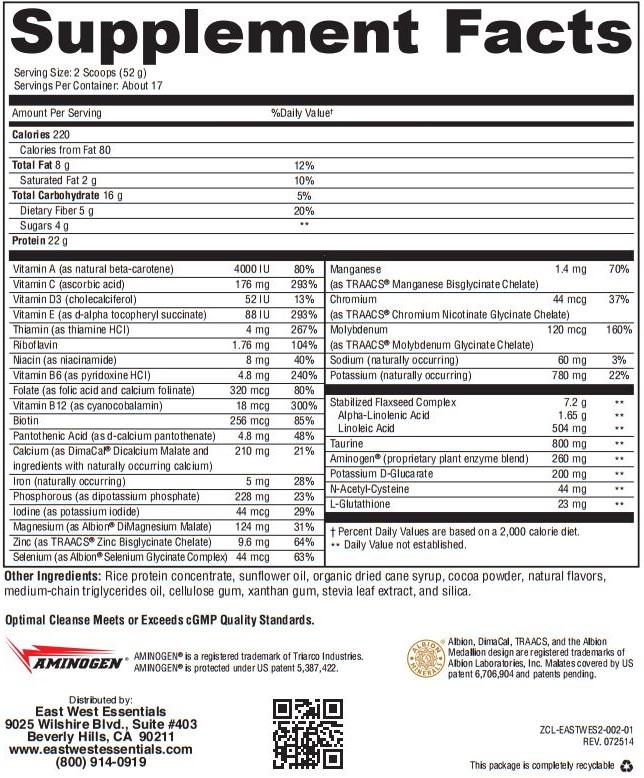 Optimal Cleanse Original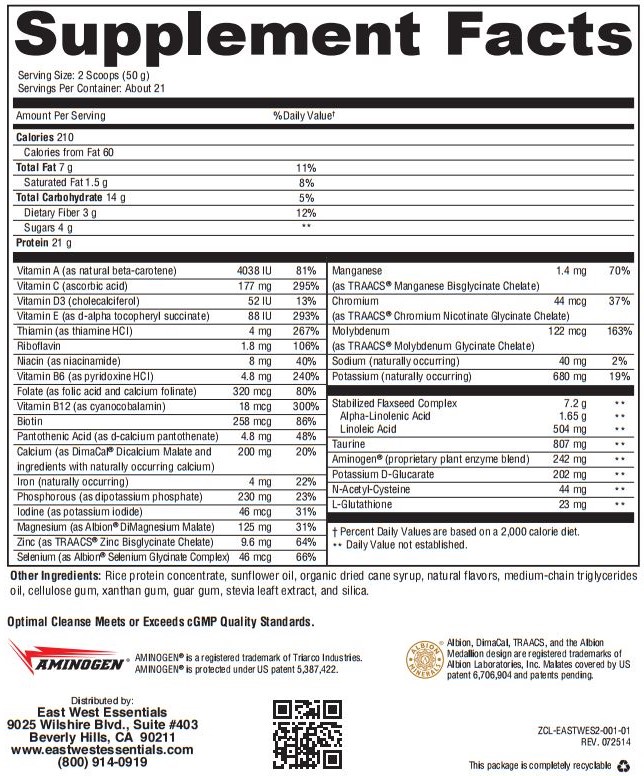 Optimal Protein Powder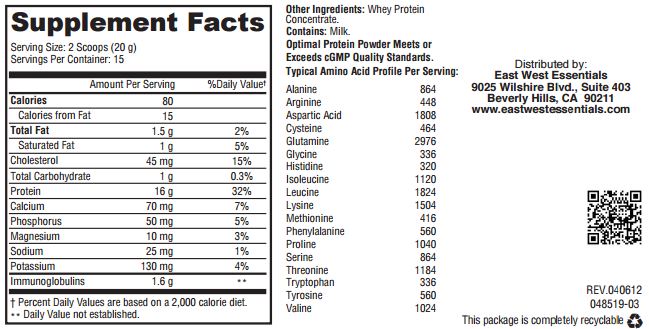 Optimal Male Multi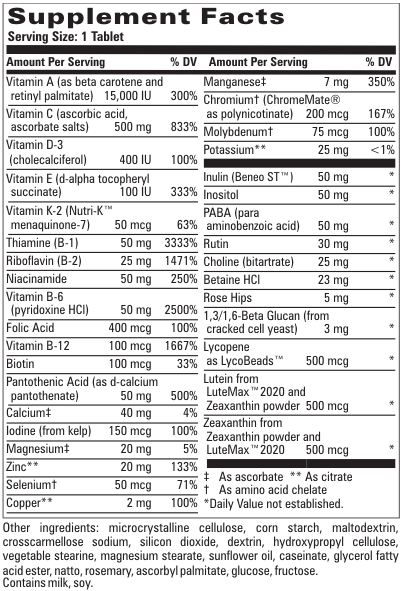 Optimal Movement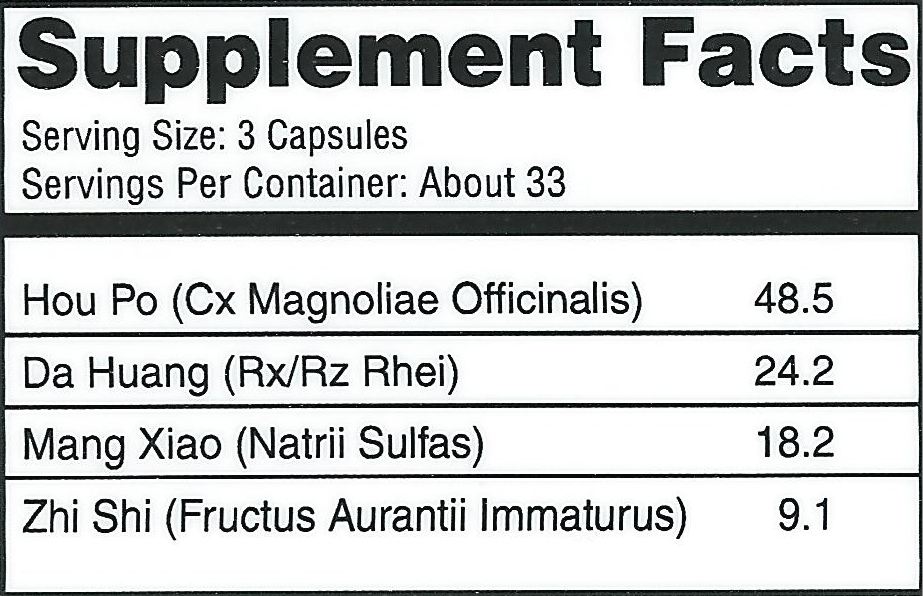 Customer Reviews
---

"Good product" (Posted by:

AJ

on 4/7/16)
My girlfriend got me this while she did the debi's diet. I liked it. It was easy to follow and I wasn't starving like any other diet she's had me do. I feel good.

---

"Great" (Posted by:

Johnny

on 2/2/16)
I don't know who Dan is but thanks for this program man. Goodbye beer gut!

---

"Great!" (Posted by:

Joshua

on 8/26/15)
A bunch of us guys in the office made a bet of doing this to see who would lose the most weight. It made it really easy because there were so many of us doing it at the same time. The biggest loser (winner?) lost 16 pounds. I myself lost 10 pounds. We all felt way better after doing the program. Obviously not everyone stuck to healthy eating after but I did. I actually do the Optimal MealFast now and I've lost another 15 pounds since then. I just love what East West Essentials can help people accomplish.

---

"Excellent" (Posted by:

Jonny

on 7/14/15)
Finishing this diet program feels like pressing a restart button. I'm loving all of the energy I have now.

---

"Not bad" (Posted by:

Ron

on 6/4/15)
My wife loves East West Essentials and had been bugging me to try this diet. So I finally relented and did it. I dropped 12 pounds and I feel really good. I have more energy these days and I actually don't crave junk food anymore. I haven't picked up drinking soda since the program ended. Thanks guys.