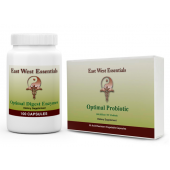 Optimal Belly Duo
What it is:
Optimal Probiotic is a high potency, highly viable 100 billion CFU probiotic with documented strains of friendly bacteria. Our careful selection of organisms helps ensure stability and gut permeability. Our specially designed Optimal Probiotic's gastro-resistant capsules help support resistance to low pH and slows exposure of "actives" to stomach acid to promotes a more targeted release. Optimal Digest is an enzyme supplement designed to help promote absorption of nutrients, health and vitality of cells, and improved overall digestive and immune system health.
What it does:
An unhealthy gut does not digest foods properly which prevents proper absorption of essential vitamins and minerals. Probiotics keep harmful organisms in check and allow improved overall digestion and nutrient uptake. Signs of intestinal imbalance - meaning "bad" bacteria have taken over - include diarrhea, constipation, skin problems, fatigue, headaches, gas and bloating, and cravings for sugars and carb-heavy foods. Unfriendly gut bacteria can also cause inflammation contributing to the inability to lose weight. To benefit from all of the nutritious components of our food, a healthy digestive system is crucial. Several factors including genetics, stressful lifestyles, poor diet, processed foods, and the environment all influence digestion. Adding digestive enzymes to a healthy diet and lifestyle is the next step in health. Optimal Digest includes highly active enzymes with a range of benefits needed to digest the foods most commonly found in normal diets.
Daily Schedule:
Take 1 Optimal Probiotic capsule daily. Take 1 Optimal Digest capsule with each meal.
Support:
All of us at East West Essentials have a passion for wellness and want to help you reach your health goals . We are here to support you throughout your journey. Our wellness specialists have led hundreds of people through our products and programs in and outside of our clinics. Please give us a call if you have any questions.
It is formulated without:
Wheat, gluten, dairy, corn, soy, yeast, artificial colors, sweeteners, or preservatives.
CAUTION:
If you have any major health concerns, check with your healthcare practitioner before use. Keep out of reach of children.
STORAGE:
Keep tightly closed in a clean, dry place. No refrigeration necessary.
TAMPER EVIDENT:
Do not use if safety seal is missing or broken.
East West Essentials products are manufactured in an NSF certified GMP registered facility. GMP refers to the Good Manufacturing Practice regulations as put forth by the US Food and Drug Administration.
Optimal Probiotic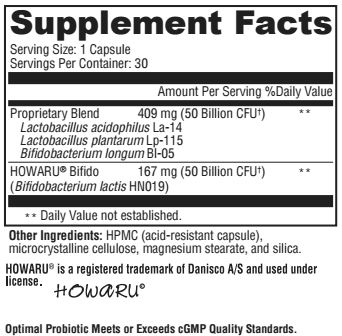 Optimal Digest: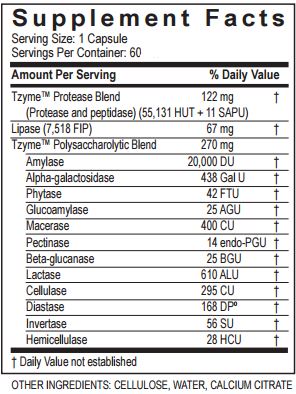 Customer Reviews
---

"I love this combo!" (Posted by:

Limba

on 4/20/16)
This does JUST the trick for my tricky tummy. Helps with bloating, helps with irregular bowel movements, very soothing and keeps me regular without weird gut issues. I love that this is a combo and that it's so easy to take!

---

"Useful" (Posted by:

Blaze

on 1/27/16)
So useful, just what I needed! I already notice less bloating and my tummy is shrinking!