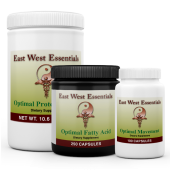 Optimal 7 Foods for 7 Days
What it is:
Seven foods coupled with a synergistic blend of East West Essentials supplements are designed to target fat in the belly, hips, and thighs, by creating a rapid conversion from fat to muscle.
What it does:
The Optimal 7 Foods for 7 Days Program targets fat in the body to promote a whole body lift. This program uses the released energy from the fat to build and develop healthy muscle. This rapid conversion provides real lasting results. As the body composition changes the metabolism and it is enhanced, it becomes more efficient in total caloric burn.
Benefits:
Through a strategic rotation of these foods coupled with an organic plant based Optimal Fatty Acid Blend (designed and produced in a ratio to enhance fat metabolism), a Chinese herbal formula (to promote circulation and elimination of fat), and a colostrum based Optimal Protein Powder shake (designed to lower the stress hormone cortisol), allowing the body to effortlessly convert fat to lean muscle.
Daily Schedule:
Each day you will have a combination of East West Essentials Optimal Protein Powder shakes, Optimal Fatty Acid Blend, and Optimal Movement supplements, along with specifically targeted foods. The program is designed for you to be having something every 3-3.5 hours (shake/food).
Support:
All of us at East West Essentials have a passion for wellness and want to help you reach your health goals. We are here to support you throughout your journey. Our wellness specialists have led hundreds of people through our products and programs in and outside of our clinics. Please give us a call if you have any questions.
It is formulated without:
Artificial sweetener, fillers, wheat, gluten, corn, yeast, colors, or preservatives.
CAUTION:
If you have any major health concerns, check with your healthcare practitioner before use. Do not use if pregnant. Keep out of reach of children.
STORAGE:
Keep tightly closed in a clean, dry place. Contents sold by weight, not volume. Some settling may occur during shipping and handling.
TAMPER EVIDENT:
Do not use if safety seal is missing or broken.
East West Essentials products are manufactured in an NSF certified GMP registered facility. GMP refers to the Good Manufacturing Practice regulations as put forth by the US Food and Drug Administration.
Optimal 7 Foods for 7 Days
| | |
| --- | --- |
| | |
| Optimal 7 Foods for 7 Days product video | When to program hop |
Optimal Protein Powder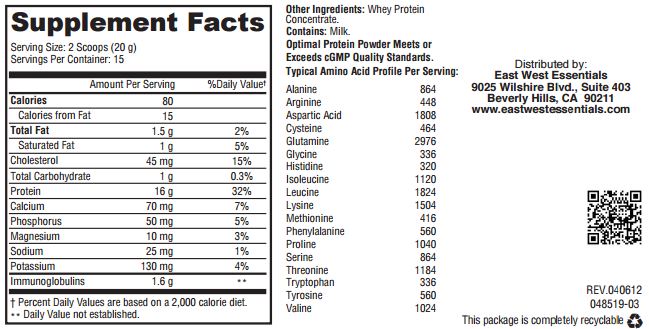 Optimal Fatty Acid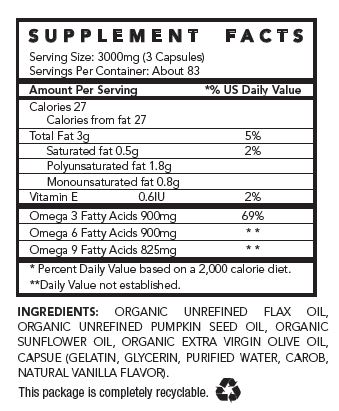 Optimal Movement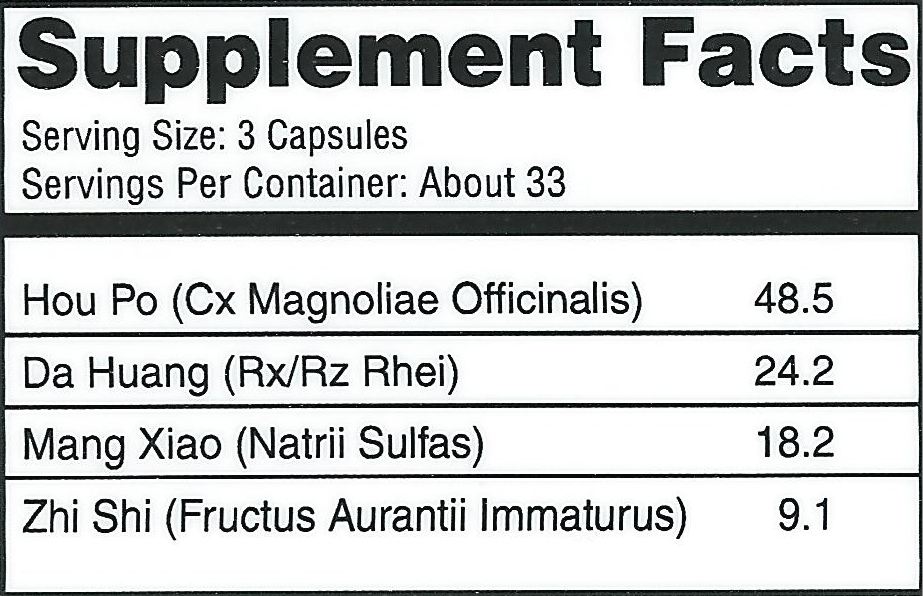 Customer Reviews
---

"My favorite" (Posted by:

Freddy

on 7/3/15)
This place is my favorite supplement place! They pretty much carry everything you need supplement wise. Then they have these awesome programs like 7 Foods for 7 Days! Everything explained, laid out, and medically proven!

If your looking for a certain supplement call them and ask them, they will get it for you! I highly recommend this spot for anyone!

---

"Great way to get past a plateau" (Posted by:

Dani

on 3/27/14)
I absolutely loved this plan, I really enjoyed all of the foods I was able to eat. You eat every 3 to 3.5 hours so you don't feel deprived and I always had enough energy to workout. This program has made my skin super soft and tight, I am sure it's all the healthy omegas from the optimal fatty acid blend. I would highly recommend this to anyone who is trying to get past a plateau and drop those last 10 to 15 pounds.

---

"Excellent plan" (Posted by:

Christine

on 2/26/14)
Being in our mid 40's, my husband and I find it increasingly difficult to keep off the belly and thigh fat. So when we heard about the 7 Foods for 7 Days Program from East West Essentials, we were eager to give it a try. We lost 17 lbs. collectively and enjoyed the simplicity that this plan offered. We have tried some fairly intense diet programs in the past however this plan was very easy on our bodies and we found the "meals" to be very appetizing and surprisingly simple. We never felt hungry from not getting enough or bloated from eating too much. The 7 Foods for 7 Days Program is a great way to "jumpstart" healthier eating habits.

---

"Worth it!" (Posted by:

JoJo

on 2/20/14)
I do several of the East West Essentials programs but my go to program when I am going on vacation or somewhere that I need to slim down quickly..is the 7 Foods for 7 days. Works every time.