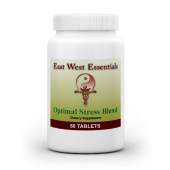 Optimal Stress Blend
What it is:
Optimal Stress Blend is an advanced, balanced B-complex that features a blend of B vitamins and synergistic nutrients that are involved in hormone regulation and stress reduction. Its proprietary blend of adrenal concentrate is antibiotic and growth hormone free.
What it does:
Our Optimal Stress Blend is designed to support hormone balance for men and women in the body. The Blend has also been successful by providing nutritional support to increase energy levels and enhance weakened body systems. Its' glandular therapy for the adrenal glands provides extra help for maintaining good health in today's stressful world.
Benefits:
Suppressed immunity and adrenal fatigue are two major issues in today's modern world. Our Optimal Stress Blend is a potent formula designed to support your body from further stress related diseases. Another very important area of support necessary is iron absorption and proper hormone balance. Optimal Stress Blend supports you nutritionally for a healthy testosterone level for men. Its' proprietary adrenal blend helps fights fatigue and adrenal exhaustion.
Daily Schedule:
Take 1 tablet in the morning and 1 tablet in the afternoon or evening.
Support:
All of us at East West Essentials have a passion for wellness and want to help you reach your health goals. We are here to support you throughout your journey. Our wellness specialists have led hundreds of people through our products and programs in and outside of our clinics. Please give us a call if you have any questions.
It is formulated without:
Preservatives, starch, sugar, wheat, corn, dairy, yeast or soy derivatives.
CAUTION:
If you have any major health concerns, check with your healthcare practitioner before use. Keep out of reach of children.
STORAGE:
Keep tightly closed in a clean, dry place.
TAMPER EVIDENT:
Do not use if safety seal is missing or broken.
East West Essentials products are manufactured in an NSF certified GMP registered facility. GMP refers to the Good Manufacturing Practice regulations as put forth by the US Food and Drug Administration.
Optimal Stress Blend
Optimal Stress Blend product video
Optimal Stress Blend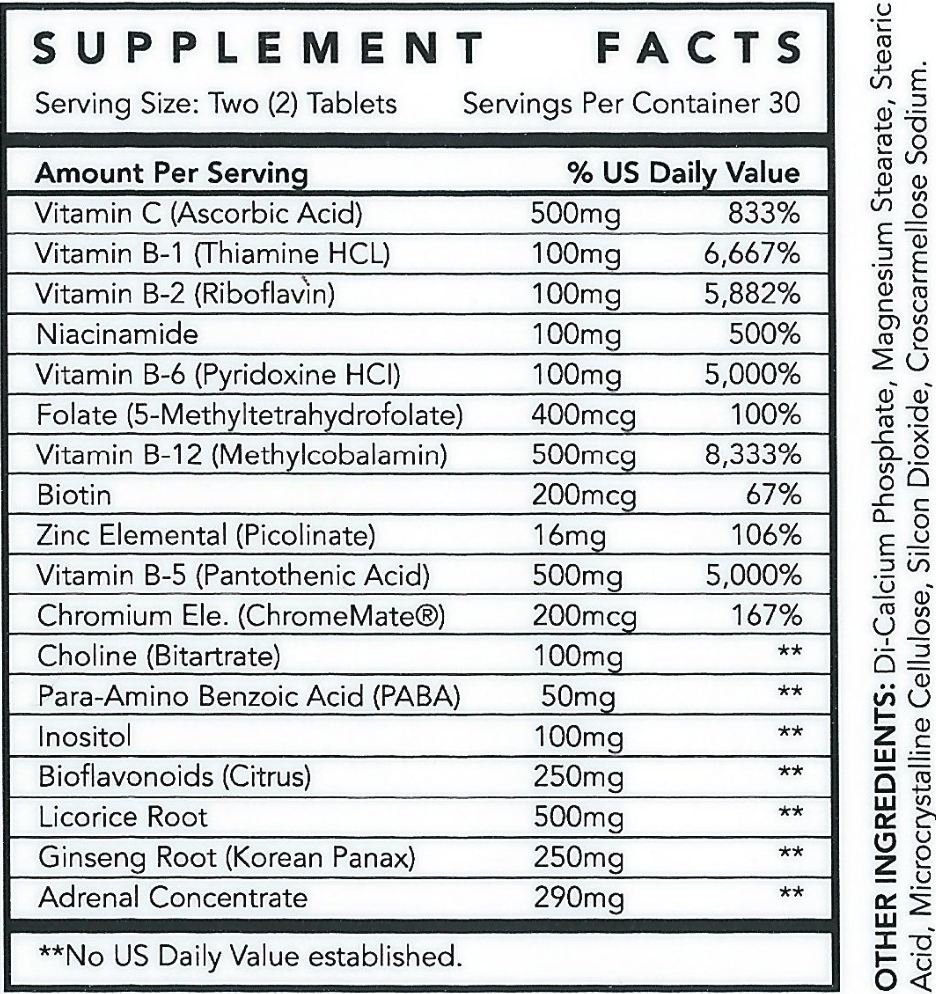 Customer Reviews
---

"I love this product!" (Posted by:

Abby

on 4/7/16)
Perfect supplement for me since I'm a grad student. I'm able to focus better and my cortisol levels are under control. I'm so glad I found this.

---

"Energy Boost" (Posted by:

Cecilia

on 3/22/16)
I've been feeling super fatigued the last few months and even coffee wasn't touching it. These pills give me a boost that lasts throughout the day but fades just in time for me to get a good night of sleep!

---

"Yay!" (Posted by:

Rosa

on 5/30/13)
I got the stress blend after my doctor recommended I add more vitamin B in my diet. I felt great and my doctor was impressed with my latest blood work.