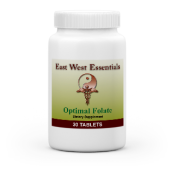 Optimal Folate Blend
What it is:
Optimal Folate Blend is 800 mcg. of pharmaceutical grade folic acid, 5-formyl tetrahydrofolate and L-5-methyltetrahydrofolate. It is a pre "broken down" folate to enhance folate metabolism. It is estimated that 25% of individuals do not have the ability to activate folic acid due to genetic variability. Therefore having a L-5-methyltetrahydrofolate, body ready "nature identical" folate is especially important. While it is very expensive to test for this genetic deficiency, it is inexpensive to supplement with our Optimal Folate for assured folate metabolism.
What it does:
Folate is essential for the formation of DNA and RNA (our genetic blueprints) at the cellular level and is particularly important for body tissues that have fast cell production and turnover such as bone marrow and the intestinal tract. It's also required for the synthesis and breakdown of amino acids. A deficiency in folic acid can affect the nervous system and brain function. Folic acid lowers blood levels of the amino acid homocysteine, high levels of which are linked to cardiovascular disease and stroke. The vitamin may also reduce the risk of Alzheimer's disease, improve symptoms of depression and decrease the risk of certain cancers. Additionally, some evidence suggests that taking folic acid daily can increase sperm count.
Benefits:
L-5-MTHF plays an important role in the detoxification of a variety of compounds, including environmental toxins (such as mercury, lead, arsenic and tin), medications, and some of the body's excess hormones. Inadequate levels of L-5-MTHF may cause potentially toxic build-up of estrogens in the body, which may increase the risk of prostate and other cancers. Also, daily supplementation with folic acid is known to lower homocysteine levels.
Daily Schedule:
Take one tablet daily.
Support:
All of us at East West Essentials have a passion for wellness and want to help you reach your health goals. We are here to support you throughout your journey. Our wellness specialists have led hundreds of people through our products and programs in and outside of our clinics. Please give us a call if you have any questions.
It is formulated without:
Gluten
CAUTION:
If you have any major health concerns, check with your healthcare practitioner before use. Keep out of reach of children.
STORAGE:
Keep tightly closed in a clean, dry place.
TAMPER EVIDENT:
Do not use if safety seal is missing or broken.
East West Essentials products are manufactured in an NSF certified GMP registered facility. GMP refers to the Good Manufacturing Practice regulations as put forth by the US Food and Drug Administration.
Optimal Folate
Optimal Folate product video
Optimal Folate Blend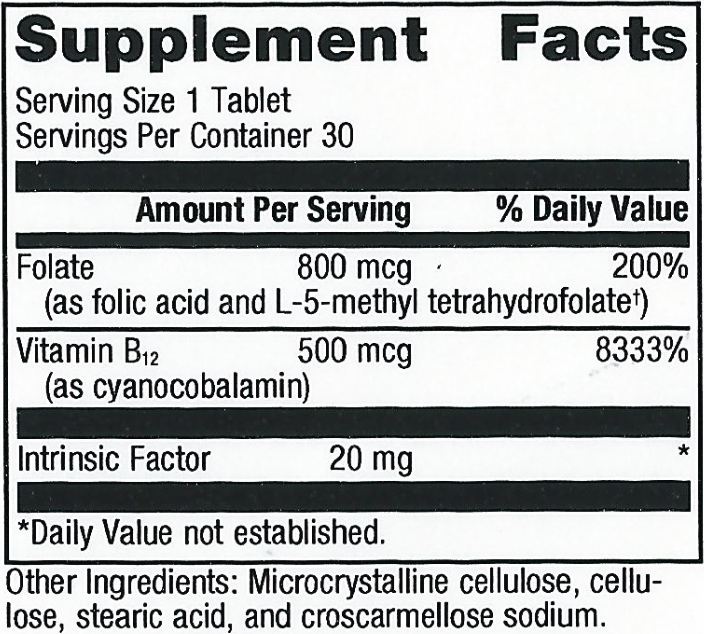 Customer Reviews
---

"Great supplement from a great company :):)" (Posted by:

Manda

on 4/7/16)
Great formula of folate, I'm glad I found it from East West Essentials because I trust their high quality products and excellent customer service. They're always available when I have a question!

---

"Lovely" (Posted by:

Markinsia

on 1/31/16)
Just what someone trying to conceive needs!

---

"Recommended" (Posted by:

Claudine

on 7/16/15)
My doctor recommended I get more folate into my diet. I'm a regular EWE client so I knew where to get it. I feel better these days and I recommend my friends take it!

---

"Great Stuff" (Posted by:

Sam P.

on 5/29/13)
A friend recommended this about a year ago and it has really changed my life for the better. Overall health is at an all time high. Can't recommend enough. -Sam