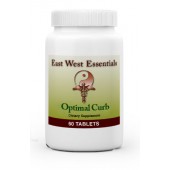 Optimal Curb
What it is:
East West Essentials' Optimal Curb is based on an ancient, all natural herbal formula that uses a special blending of herbs which helps suppress appetite promoting weight loss.
What it does:
Optimal Curb promotes weight loss by suppressing appetite and controlling food intake. It increases body metabolism and speeds up the breakdown of fat. Optimal Curb is also a mild diuretic to reduce puffiness and fluid retention.
Daily Schedule:
Take 3 caps mid-morning and 3 caps in the afternoon - or as needed before a heavy meal
Support:
All of us at East West Essentials have a passion for wellness and want to help you reach your health goals. We are here to support you throughout your journey. Our wellness specialists have led hundreds of people through our products and programs in and outside of our clinics. Please give us a call if you have any questions.
It is formulated without:
Harmful additives, preservatives, fillers, bleaching agents or hexane.
CAUTION:
If you have any major health concerns, check with your healthcare practitioner before use. Keep out of reach of children. Do not use if pregnant.
STORAGE:
Keep tightly closed in a clean, dry place.
TAMPER EVIDENT:
Do not use if safety seal is missing or broken.
East West Essentials products are manufactured in an NSF certified GMP registered facility. GMP refers to the Good Manufacturing Practice regulations as put forth by the US Food and Drug Administration.
Optimal Curb Ingredients: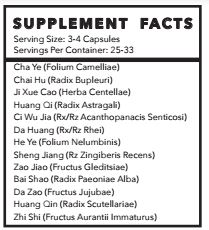 Optimal Curb Ingredients: