Optimal Shaker Cup
Drink our Optimal Cleanse with ease! Our Optimal Shaker Cup is perfect for enjoying your cleanse shakes at home or on the go. Made with a leak-proof seal and premium materials, you're set to cleanse in style with our Shaker Cup. The BlenderBall wire whisk moves freely inside the bottle as you shake, mixing up the Optimal Cleanse perfectly. Also featuring a wide mouth for easy sipping and embossed markings that measure both ounces and milliliters. This Optimal Shaker Cup is dishwasher safe, BPA- and phthalate-free.
Khloe Kardashian loves the Optimal Shaker Cup!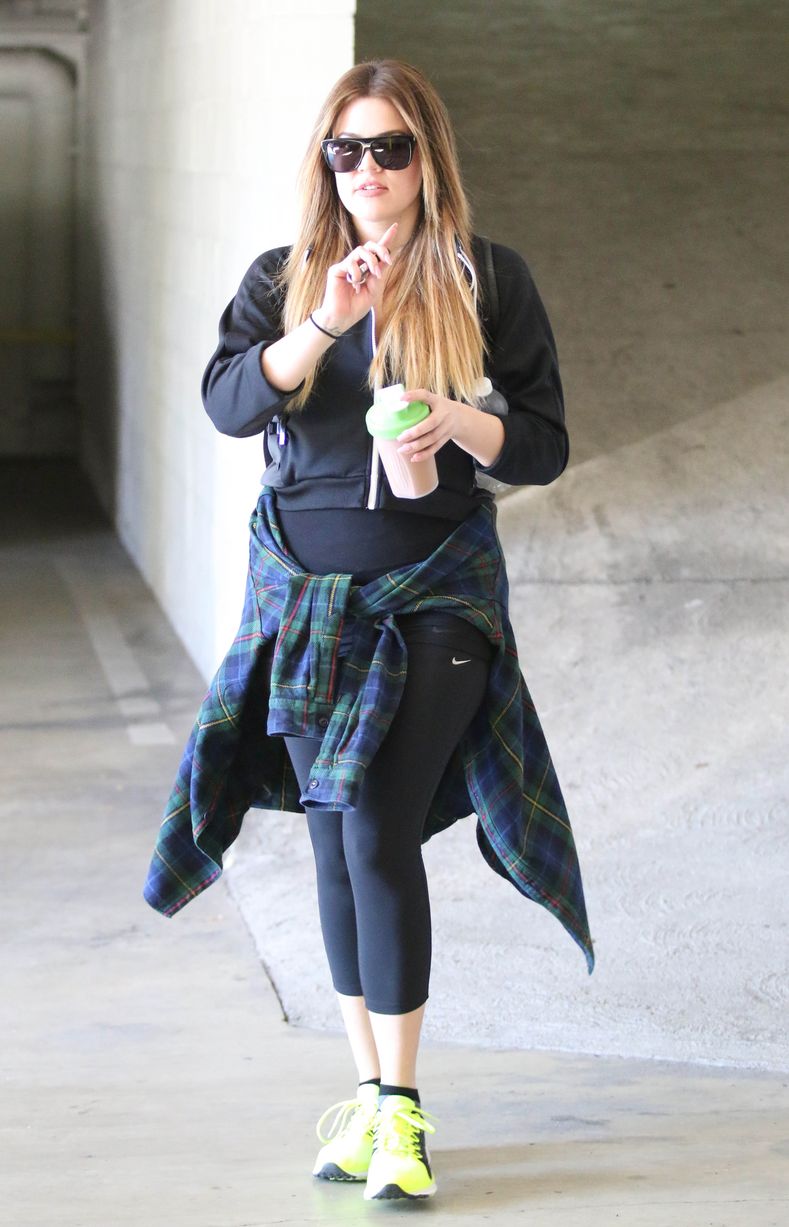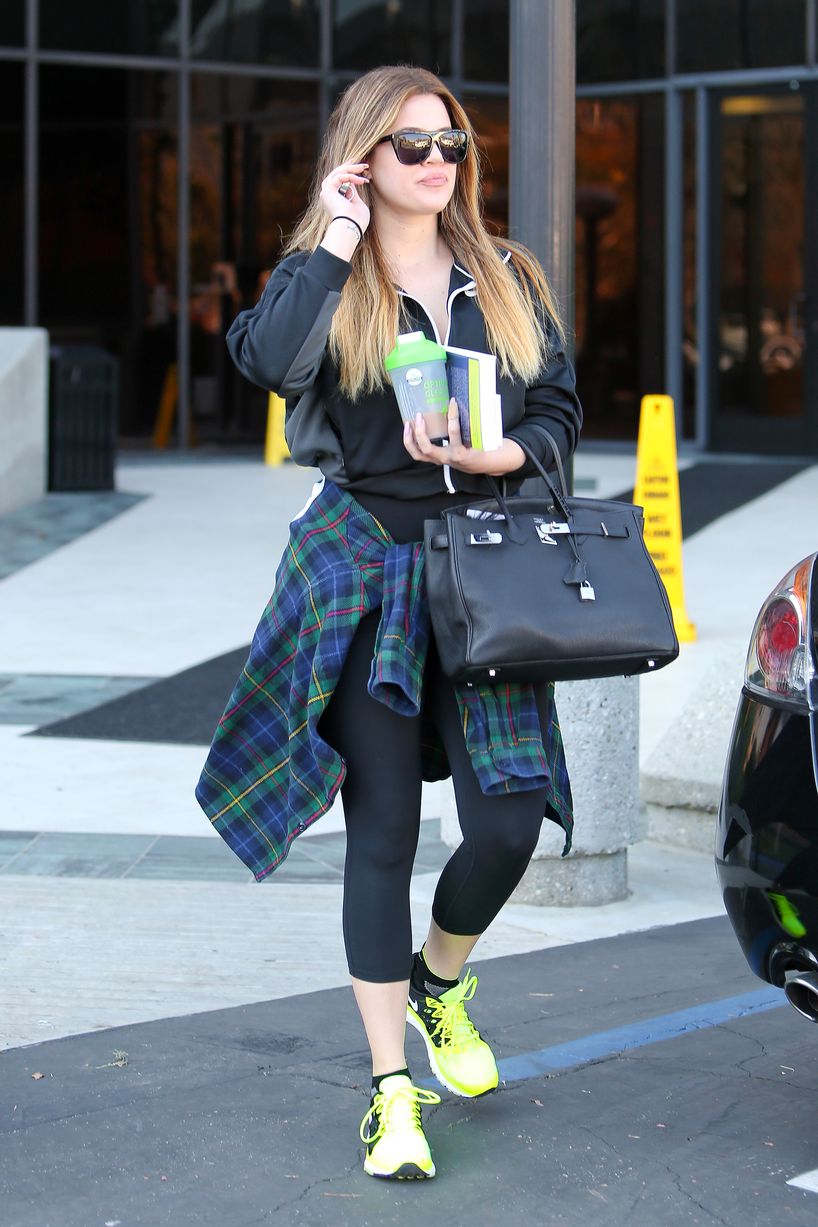 Read more about it here

.
Optimal Shaker Cup
100% BPA- and phthalate-free.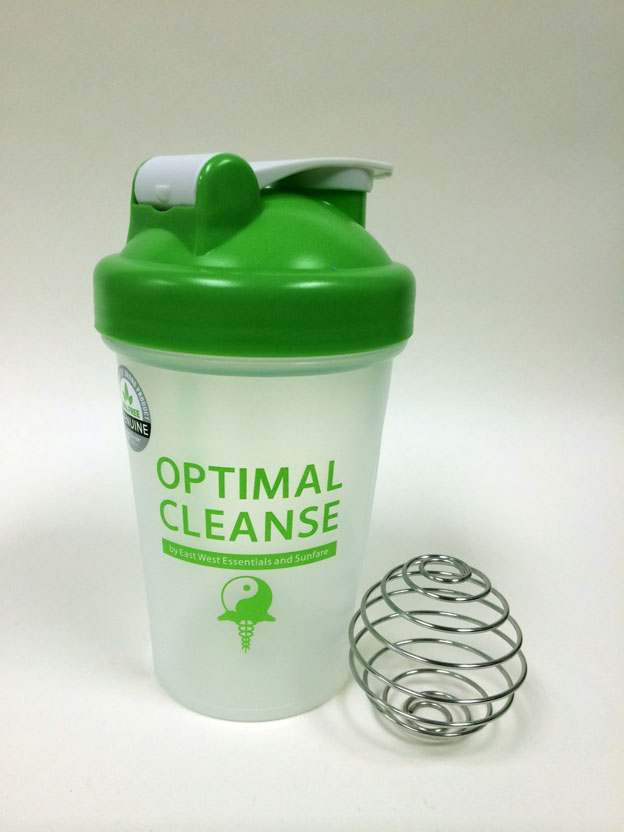 Optimal Shaker Cup
100% BPA- and phthalate-free.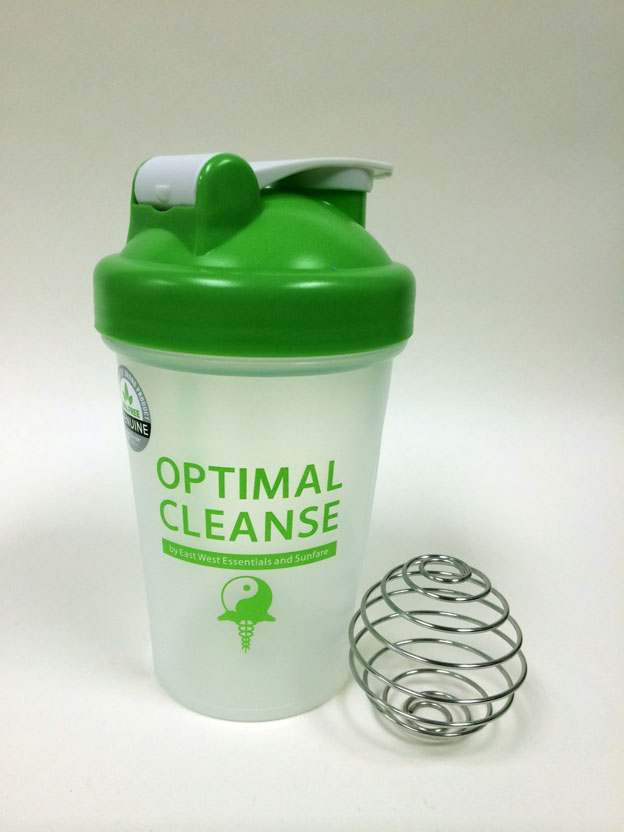 Customer Reviews
---

"Best find" (Posted by:

Eric

on 12/20/16)
This is the perfect size for my modified shake. I use 1 scoop of cleanse and 1 scoop of the Optimal Protein. Lose weight everytime. Try it :)

---

"Morning staple" (Posted by:

Terri

on 6/24/16)
I always have my shaker cup on my way to work with my morning Optimal Cleanse shake. I have to be sure to rinse when I get there or put directly in fridge because the cleanse is like a "food" and I have learned over the yrs. you do not want to leave the Optimal Cleanse shake in the car :) - TT

---

"Love this cup!" (Posted by:

Kristin

on 4/18/16)
I kept seeing this cup used by several of the Kardashians on their show and I just had to know what it was! I'm so glad I figured it out! I tried some of the mealfast with it and I just love how easy it is!

---

"Quality!" (Posted by:

Kelani

on 4/7/16)
I use my shaker cup 1-2 times a day for my mealfast snacks and it's just perfect for the job. The green color cheers me up too!

---

"Love it!" (Posted by:

Kewalee

on 11/29/15)
I love my shaker cup! It's so cute, easy to clean, and makes doing the cleanse much smoother!

---

"Great!" (Posted by:

Kayla

on 11/5/15)
I love how easy everything is with this cup! Makes it super easy to do a cleanse and also makes it easy to keep track of how much H2O I'm getting! Plus it's cute!

---

"I love my cup!" (Posted by:

Monica

on 9/16/15)
For some reason having this cup with me all day at my desk and in my purse encourages me to drink lots and lots of water. I cleanse every other month and it's so easy with this cup. Something about that green lid just perks up my day!

---

"So easy!" (Posted by:

Morgen

on 8/26/15)
There's no easier way to do the Optimal Cleanse. I used my cup for shakes in the morning, cleaned it, then filled it with the powder I would need for a shake at work. All I had to do was add water and I had my meal ready! Then I'd take my cup home for an evening shake and repeat the process. All of the measurements are on it and the lid snaps shut tight.

---

"Great! " (Posted by:

Nicki G.

on 7/13/15)
I'm SO excited! I saw Khloe with this cup in OK! Magazine a couple months ago and I had to check out East West Essentials. I did the ten day cleanse and lost 11 pounds, it was great. And now you sell the cup so I can look as good as Khloe by cleansing and I have the matching cup! How Hollywood!

---

"Love it!" (Posted by:

Joel

on 6/22/15)
I love this cup! It's so easy to take with me to work, errands, classes, everywhere. It's got the perfect measurements for a cleanse shake and when I'm done with a shake the measurements make it a breeze to keep track of my water intake. I just love it.