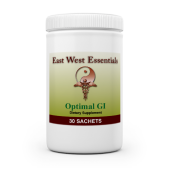 Optimal GI
$61.00 Availability: In stock
Ideal solution for individuals with a variety of gut-related issues.
Relieves gut related issues that cause inflammation and discomfort
Soothing to an upset bowel
Reduces gas and bloating
Helps regulate healthy bowel elimination
30 Sachets
Optimal GI
What it is:
East West Essentials Optimal GI provides supplementation of probiotic strains of bacteria, the non-pathogenic yeast, Saccharomyces boulardii, immunoglobulins, and the prebiotic, arabinogalactan. It is enhanced by the unique proprietary combination of these ingredients with a traditional probiotic (good gut bacteria).
What it does:
East West Essentials' Optimal GI is the ideal solution for children with a variety of gut-related issues that cause inflammation, discomfort, constipation, diarrhea, gas and bloating. The free-flowing powdered blend is conveniently packaged into single dose sachets.
Daily Schedule:
Take ½ sachet daily.
Support:
All of us at East West Essentials have a passion for wellness and want to help you raise healthy children. We are here to support you throughout your journey. Our wellness specialists have led hundreds of people through our products and programs in and outside of our clinics. Please give us a call if you have any questions.
It is formulated without:
Wheat, gluten, corn, soy, yeast, artificial colors, sweeteners, or preservatives.
CAUTION:
If you have any major health concerns, check with your healthcare practitioner before use. Keep out of reach of children.
STORAGE:
Keep tightly closed in a clean, dry place. No refrigeration necessary.
TAMPER EVIDENT:
Do not use if safety seal is missing or broken.
Optimal GI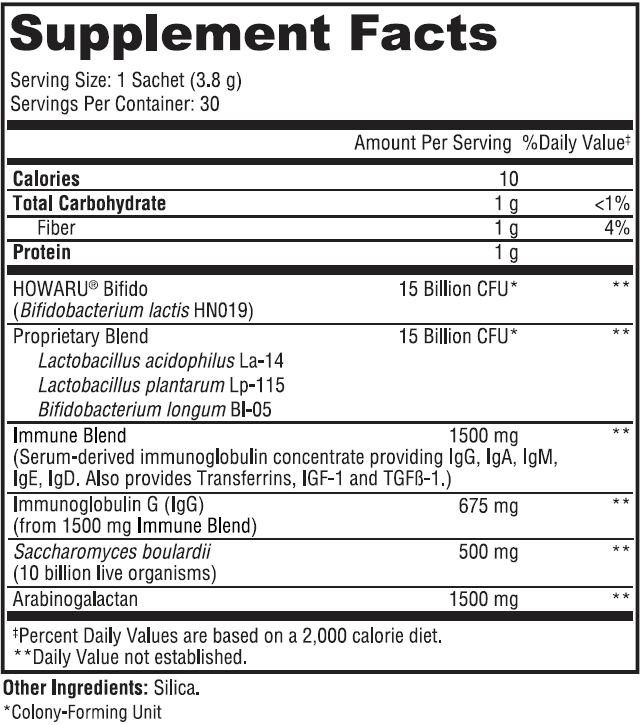 Customer Reviews
---

"Life changing" (Posted by:

Sarah S.

on 5/30/13)
I have had a history of digestion problems my whole life. A friend of mine uses this and told me to try it for a month. I'm so happy I did! I'm finally not bloated anymore. And I love the sachet packets. Makes it easy to carry in my purse!