Testimonials
Nathan Skulnik (writer: "Miles", The Miles Davis biopic; "AC/DC", the story of Nicola Tesla and Thomas Edison)
Writing all day takes a mental and physical toll, I find taking the male multivitamin, male energy and stress blend keeps me mentally sharp with the energy to push through to the next page…
Nathan Skulnik (writer: "Miles", The Miles Davis biopic; "AC/DC", the story of Nicola Tesla and Thomas Edison)
Jennifer Lopez: Actress & Singer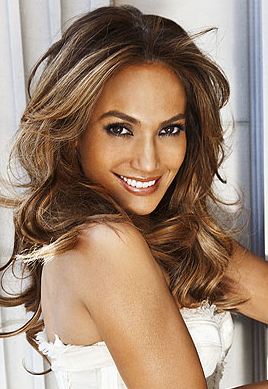 "Several times a year, she'll do The Five-Day Optimal Cleanse when she wants to look good for a special occasion."
Jennifer Lopez in PEOPLE Magazine as this year's "Most Beautiful Woman in the World"
Seann William Scott: Actor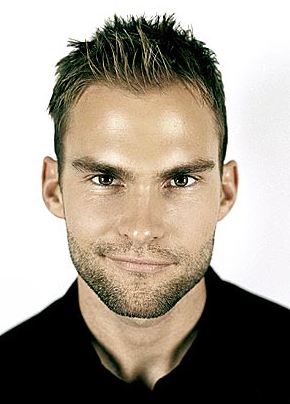 Since I was about six years old, I've always been a person who has taken physical fitness, and eating well very seriously. As I've gotten a bit older, my training regime has become more intense as has my awareness of eating well. I've tried many different kinds of supplements, diets, etc, but one day a close friend turned me onto the most incredibly life changing product called The Optimal Cleanse from East West Essentials. Excitedly, yet still a bit of a cynic, I tried the products. I ended up feeling healthier both physically and mentally than I ever had before. The results were truly incredible. I slept better. I felt better. My body was naturally leaner, and with all of those wonderful results, my mental health was stronger than it ever had been before. I actually ended up walking taller due to the confidence I felt with the results of using this product. Obviously, I strongly recommend it!!!!! Enjoy!
Seann William Scott, Actor "American Pie", "Role Models", "Ice Age"
Edyta Sliwinska: Professional Dancer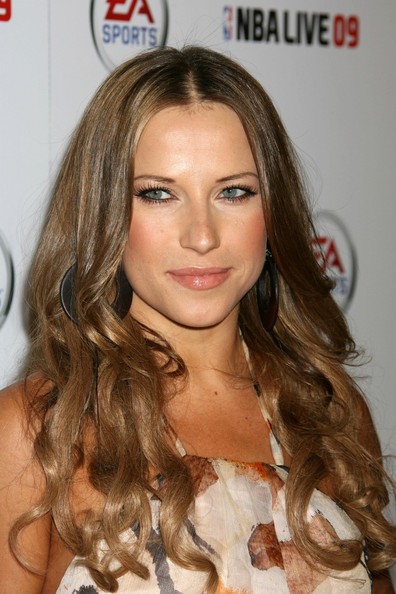 I have been a dancer all my life, and it is important to keep my body at its best. Using East West Essentials' Optimal Cleanse along with Haylie's nutritional guidance has made changes and improvements that I never thought were possible. It was some of the best preparation I could do for the new season of 'Dancing With The Stars.'
Edyta Sliwinska, Professional Dancer, "Dancing with the Stars"
Ashley Hamilton: Actor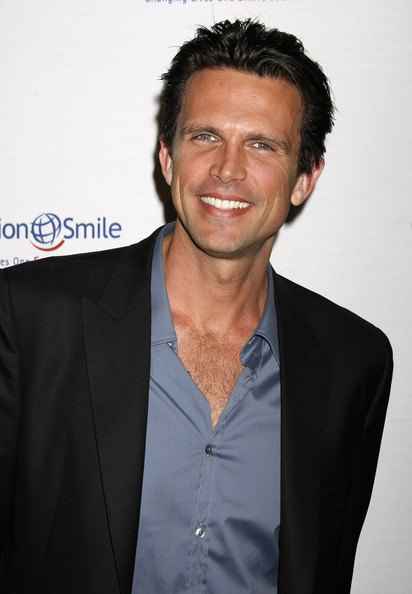 To say that working with Haylie Pomroy and using the East West Essentials Optimal Cleanse was life changing would be an understatement. My body feels amazing, inside and out. I have an entirely new and improved relationship with food and nutrition that will benefit me for years to come.
Ashley Hamilton, Actor "Dancing with the Stars", "Beethoven's 2nd"
Carly Craig: Actress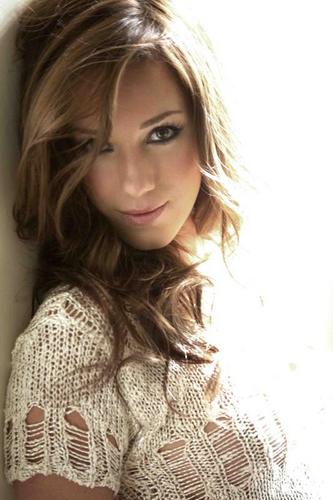 I've done the Optimal Cleanse numerous times and can't express enough how life changing this product is. I noticed huge changes in my energy level, my skin and mental clarity. I also use East West Essentials Fatty Acids and Optimal Prenatals and have never felt better! And let me add that Haylie has completely changed my life. She's taught me about the right foods for me to eat to help keep my metabolism strong and my body at it's best. I feel and look better than I ever have and really enjoy the foods that I eat. She is truly talented at what she does and I can't thank her enough.
Carly Craig, Actress "The Three Stooges", "Hall Pass", "Role Models"
Charlene Amoia: Actress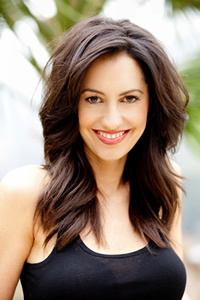 Doing the Optimal Cleanse and working with Haylie has changed my life. I walked into her office feeling physically exhausted and mentally drained. After detoxing with the cleanse and making a few simple lifestyle changes, I now wake up earlier and have sustained energy levels throughout my day. I am in complete awe on how great I feel with such little effort!
Charlene Amoia, Actress "How I Met Your Mother", "Glee", "NCIS: Los Angeles", "Days of Our Lives"
Kristin Carey: Actress
East West Essentials' Optimal Cleanse changed my life. I was feeling sluggish and this constant bloat around my stomach. As an Actress, this is not a good combination. So I decided to try the Optimal Cleanse to get ready for a shoot. It was amazing and so easy to stick with. I have more energy, dropped the bloat as well as some weight, and my skin just glows. I really feel it detoxified my system and set me on the path to better health. It is now part of my daily routine and I highly recommend it!
Kristin Carey, Actress "Hall Pass"
Corri English: Actress & Singer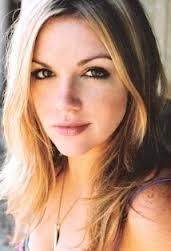 Haylie is fantastic! After working with her and her East West Essentials programs for just a short time, I feel healthier and more energized than ever! She has me eating in a way that keeps my metabolism up and my appetite 100% satisfied. I even cut out caffeine (something I never thought I could do) and I don't even miss it. Beyond that, she has helped me with health issues even my doctors were stumped on. She is great at what she does and I feel very lucky to be working with her!
Corri English, Actress/Singer " Holliston", " Brokedown Cadillac"
Monica Young: Actress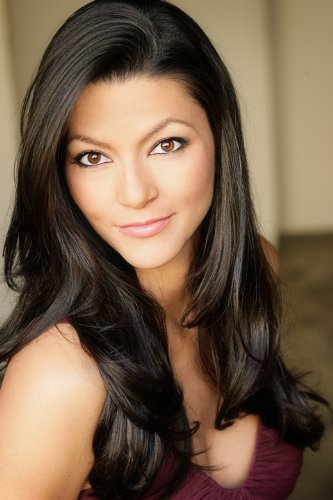 This cleanse is amazing and will change your life! I was never a big fan of cleanses because I always thought it meant starving yourself. However, after hearing about the Optimal Cleanse from a friend, I tried it and was blown away!! I didn't crave the same foods I was always trying to stay away from. I felt better, looked better and had more energy. What more can I say? It's amazing!
Monica Young, Actress "Community", "Ghost Whisperer", "Two and a Half Men", "Criminal Minds", "Days of Our Lives"
Jonathan Dane: Actor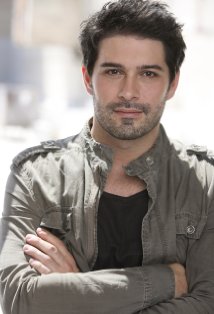 Before being introduced to the optimal cleanse, I had been sluggish and unmotivated. After completing the cleanse, not only did I have my energy restored, but I feel healthier and more vibrant. I have been more motivated and it jump started a lifestyle changes rather than returning back to my previous habits. I owe a lot to Haylie and Heather for all they have done for me.
Jonathan Dane, Actor "Secret Diary of an American Cheerleader", "Grey's Anatomy"
Mateo Messina: Grammy Winning Composer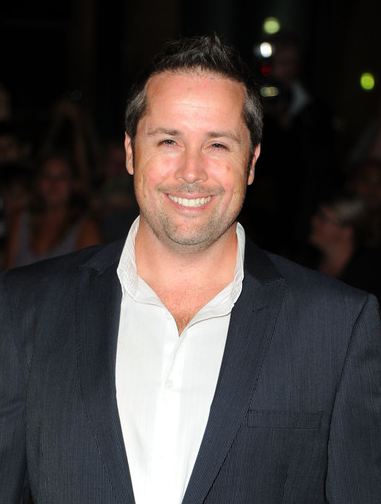 As a composer, I need to keep my head clear and my energy up. A friend introduced me to The Optimal Cleanse and I was blown away by how great I felt. I actually kept up a lot of the good eating habits I learned while on it. I highly recommend The Optimal Cleanse!
Mateo Messina, Grammy winning composer "Juno", "Butter"
Scott Munroe: Professional Golfer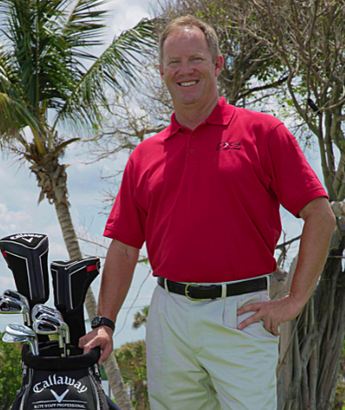 I've been a professional athlete and coach for 25 years. At 50 years old, I'm going back to competing and doing television and making videos. The problem was 30 pounds overweight and had no energy. To make matters worse, I've coached many of my students to lose weight and get more energy. Nothing worked for me until I worked with East West Essentials. Using their doctors and having a guided scientific approach, I've lost 20 pounds of fat this year. I feel better than ever. Their products are the best I've ever used. All of my clients will love this. I highly recommend East West Essentials to anyone that is serious about their health. Thank you East West.
Scott Munroe, Professional Golfer, Boca Raton, FL
Martin Lippens: Professional Soccer Coach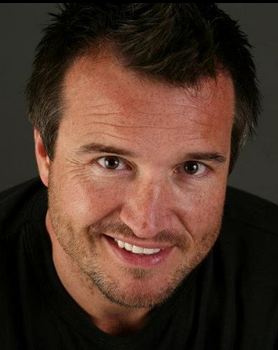 As a former professional soccer player and coach, it's important to stay healthy and in shape. The products from East West Essentials allow me to do just that, no matter how hectic and busy my days are. A protein shake in the morning keeps me full for hours without feeling too heavy in my stomach. The protein bars are a great energizing snack in between my soccer lessons. Thank you Heather and Haylie for introducing me to these great products.
Martin Lippens, Professional Soccer Coach
Dr. Ohadi
Thank you EWE for helping me have two beautiful pregnancies. I felt great, no complications, and not a single stretch mark!!! I am still on your product and recommend it to many of my patients. Sincerely,
Dr. Ohadi, Family Practice, Burbank, CA
Dr. David Ahdoot
Many of my patients not only enjoy weight loss and improved energy from this cleanse but many report a significant improvement in PMS, mood, and regularity of their periods.We recommend Optimal Cleanse for many of our patients dealing with fertility issues. Dr. David Ahdoot, MD F.A.C.O.G has practices in Burbank, Valencia and Northridge, CA.
Dr. David Ahdoot, M.D., F.A.C.O.G., Burbank, CA
Premiere Medical Staff and Physicians
Premiere Medical is proud to be offering a safe, effective and all natural program designed for weight loss. We at Premiere Medical see the medical urgency for our patients to be at and maintain a healthy weight. Obesity can be the catalyst for many disease processes such as Type 2 diabetes, hypertension, infertility, hormone imbalances, depression, pain and an increased risk for several cancers. Our Goal at Premiere Medical is to provide caring, compassionate, and individualized care for all of our patients. The Optimal Weight Loss Program is yet another way the physicians and staff at Premiere Medical are striving to meet our patient's needs. We are here to promote a healthier you!
Premiere Medical Staff and Physicians, Burbank, CA
Jamie Brown Poole: OHP/NCP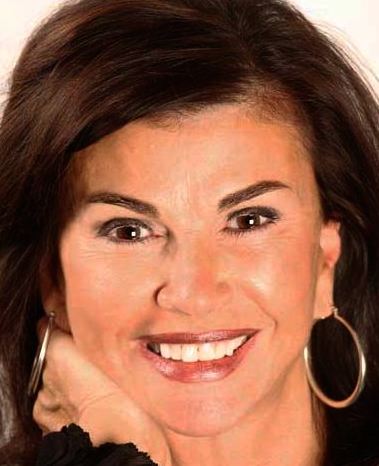 As a Holistic Nutritionist, I am passionate to provide an outstanding approach to holistic nutritional health and beauty, which brought me to the Optimal Cleanse by East West Essentials. I, of course have read the great reviews from celebrities about this amazing product. I am one that must experience any new products before recommending them to my clients. I was absolutely amazed at the ease of this program!! I felt the effects of the detox within the first 24 hours, following that, it was an amazing adventure. My appetite was completely satisfied, I added Stevia Vanilla Crème flavoring to the shakes and the meal plan was easy to follow. On day 4, which was my second day without food, I actually cleaned my whole house!! I have more energy than I know what to do with, I am blown away by how I feel, and will highly recommend this product to my clients. I actually can't say enough about this absolutely amazing product!!! I highly recommend it!!
Jamie Brown Poole, OHP/NCP, Willow Creek Nutritional Consulting, Canada
Deputy Von Muse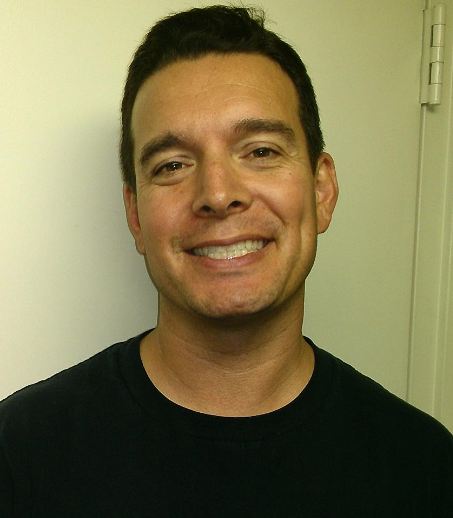 Before I was introduced to your products I weighed 217lbs. I was lethargic and suddenly beginning to notice my age. I first started with the optimal cleanse and lost 14 lbs in 10 days! I then began to use the optimal male, the fatty acid and the male energy tablets on a daily basis. I quickly had enough energy to work out and I started to add your protein powder and fruit pre workout and had a ton of stamina. I just did the ten day optimal cleanse again and hit my target weight of 185 by day six. My metabolism is on fire and I consume about twice the amount of food daily that I was when I weighed 217. Even the guys at my department are commenting on how great I look. "Hey you've gotta take the compliments where you can get them." Anyways thank you EWE! I am lighter, healthier and happier than I have ever been.
Deputy Von Muse, Orange County Sherrifs Department
Tami Smail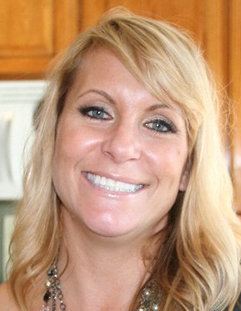 I did my first Optimal Cleanse one year ago and I am currently on my third round. I workout five days a week at the gym doing weight training and cardio. When I completed my first cleanse I was absolutely amazed at how great I felt. Physically, I leaned down and toned up in 10 days and had BODYBUILDERS asking me how I did it. Mentally, I have never felt better in my life. With these amazing results I have been a true believer in all of Eastwestessentials.com products. I have implemented the Omega 3 Fatty Acids and the Stress Blend supplements into my diet. I swear by these products and the health benefits they offer me. Thank you so much Heather and Haylie for turning me onto this healthy lifestyle!!!
Tami Smail, Dana Point, CA
Debi Miller
I have been trying to feel good and lose weight since my son was born 10 years ago. Being the mother of three, having one child with special needs, working and running my household I found myself exhausted, my cholesterol was through the roof and I had gained what felt like a "ton" of weight. The thought of another diet program seemed absolutely overwhelming. I was too exhausted to make it through the day let alone implement another change into my lifestyle. Typically dieting meant starvation, exhaustion and lack of results. Let me tell you the program EWE developed for me was life changing, energy inducing, easy, and gave me profound results... I LOST 14 LBS IN 14 DAYS got off my cholesterol medication, and had more energy than I knew what to do with! I have since repeated the plan and lost a ton of more weight. My entire family loves the recipes and Haylie's 5 minute meals have been a gift in my busy day. I can't believe it is really me when I look in the mirror. My body looks hot and my metabolism is on fire. Thank you East West Essentials! If I can do it anyone can!
Debi Miller, Rancho Cucamonga, CA
Andy Salamone
The Optimal Cleanse is one the best detox programs on the market. I ate more on this cleanse than I normally eat and lost 12 pounds in the process. It gave me the energy I've been seeking without all the chemically filled caffeine products.
Andy Salamone, Hollywood, CA
Lisa V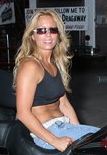 Hi girls!! First of all you are so wonderfully nice on the phone, and informative!! Thank you much:))) The product rocks! OMG! I lost 15 lbs in 10 days. Not only that I feel so good and balanced. The nutrients must be perfect and exactly what my body needed! 10 days went by so fast. I ordered more optimal cleanse because I want to maintain perfection. Seriously!!
Lisa V, Milwaukee, WI
Tara Kitami

I first tried Optimal Cleanse back in Dec. 09'. My friend informed me about the program and I was ordering the next day. I found the menu to be easy to follow and my cravings were minimal to none. The shakes are pretty tasty, especially when you add cinnamon. I felt amazing and could think clearly. To top it all of I lost a little over 10 pounds! I am now hooked and have done the cleanse once since then and am currently doing it now for a third time. I finally found a program that works and I am sticking to it!
Tara Kitami, San Francisco, CA
Tina

I discovered the Optimal Cleanse about 3 years ago when I saw it on Extra and I absolutely love it. It is definitely the best cleansing product I have ever used. One of the reasons why I like this cleanse so much is because you get to eat healthy whole foods, and a variety of them! So many other cleanses eliminate too many foods or do not allow you to eat any whole foods at all. Also, I love it because my body feels great, my skin, hair and nails look better and even my mental clarity is improved. My favorite time of year to cleanse is spring. It is like spring cleaning for my body. It is a great time of year to renew my mind, body, and spirit and get everything functioning at its optimal level.
Tina Omaha, NE
Jenn
I had pre-clampsia with my second child and with my third I worried I would have the same problem. A wonderfully loyal friend bought me a bottle of the Optimal prenatal Blend and Optimal DHA and I was healthy my entire pregnancy. Also the prenatals I took with my previous pregnancies always made me nauseous and I never had an issue with the Optimal Prenatal Blend.
Jenn, San Deigo, CA
Melanie Parish
I used the prenatal vitamins and Essential Fats through 7 IVF cycles trying to get pregnant and through my pregnancy and nursing. After spending the amount of money we did on IVF, I wanted to make sure I got the best support available. I loved these products and through my research realized they are the best on the market today.
Melanie Parish, Canada - Business Coach and Consultant
Lylle Brier
I've been using the prenatal vitamins and the fatty acids for almost a year now. I had an excellent pregnancy and now have a big, beautiful and very healthy little boy. The vitamins make me feel great -- and have wonderful side effects (ie, no stretch marks, and my hair and nails grow faster and stronger than they ever have before).
Lylle Brier, Los Angeles, CA
L.C.
I was referred to Haylie Pomroy by my doctor for nutritional counseling after my labs came back and I had elevated cholesterol and triglycerides. After 45 days my triglycerides went from an incredible 502 to 95 and my cholesterol went from 269 to 206. I lost 10 lbs and felt great, highly energetic and lean. In addition my liver enzymes stabilized. Haylie put me on East West Essentials fatty acids and male multi, gave me easy diet modifications, and compelled me to exercise. I ate more (salads, fruits and vegetables) than I had in a long time. Haylie's program has made a huge difference in my life and future long term health. I also became more cognizant of the foods I was eating and began to actually read packaging labels and understand the significance of the content. Needless to say I was amazed by the results and highly recommend the same program for anyone with similar problems.
L.C.- Vice President Housing Development, Caruso Affiliated
Philip DiSall
I've always made physical fitness a priority in my life but have not aways been so kind to my body while pursuing that goal. Shortcuts with products that make bold promises but did little more than reduce the size of my wallet. . Needless to say I was skeptical about Optimal Cleanse. But I felt it was time to get back to a natural way of doing things and after researching the company and the product I felt I was making a good investment in my health. The optimal cleanse program was terrific! It's rare to find a product that not only lives up to it's claims but exceeds your expectations. I feel better. I look better. It's been said before but warrants saying again...it's a life changing program.
Philip DiSall
J.D
After several years of neglect, my body (and the mirror) were collectively trying to tell me something...get your body back!!! A lifelong athlete and active person, my job had taken attack at my waistline and overall appearance....travel, bad food, rich food, alcohol and inactivity led to a sluggish appeal and approach to life....once I found out about the optimal cleanse through a friend who had tried it.... I knew I had to try...I knew this would be one of the toughest things I have ever had to endure, but knew for my well being it was necessary...the drink and the plan were surprisingly easier ( and tastier) than I thought!... the results were miraculous ...the plan given by Haylie was fair and engaging, organic based diet, mixed with the cleanse plan drink, and workout regimen spelled huge results!....losing 12 pounds and 7% body fat in 14 days is proof in the 'pudding. I have currently referred over 12 people to the plan and they are all in different stages of the cleanse and are having similar results.
J.D., Orange County, CA
Nancy B
I tried the Optimal cleanse program and found it challenging but well worth it. You truly see and feel the results of what you put into your body reflects how your body functions and looks. It brings a clarity to mind and body. Anyone trying the cleanse should be prepared both mentally and physically to concentrate on your body and your well being. I saw a flatter belly, more defined waist and leaner thighs. I did continue with my regular work out program, but listened to my body and gave it a break when it needed it. I will do the cleanse again in the future and will be ready for the challenge!
Nancy B.
Brian Spiridonoff
Thank you so much for introducing me to this amazing body cleanse. I have to admit that I have tried many things to cut weight and cleanse my body, yet failed. Other cleanses left me feeling hungry, tired, and lethargic which made it difficult to complete. With the 10 day Optimal Cleanse I felt great due to the fact that you get to eat. When you do not eat, the shakes really filled me up since they have a lot of protein and the necessary amount of carbs to keep me going throughout the day. The end result is that I lost 13 lbs. in 10 days and have managed to keep it off, dropping an additional 5. This product is exactly what I have been searching for to jump start my way to a healthy lifestyle. AMAZING!
Brian Spiridonoff
Natasha
I was introduced to East West Essentials through Paleta's 10 Day Cleanse. Prior to starting I was exhausted and drank 2-3+ cans of diet soda a day just to keep up with my 2 young children. My diet wasn't horrible but I constantly battled the munchies and often gave in at night. As you can imagine I also had no energy to exercise and my emotional highs and lows were unpredictable. I eagerly started the cleanse but never expected that in only 10 days I could feel human again - was I wrong!!! After only a few days of drinking the shakes my cravings disappeared, my mood was great and I felt clear headed for the first time since having children. Previously, it would have taken me days to recover after being up at night with my daughter (she is teething), but now I have tons of energy. Thanks to the shakes I'm back to my old (new) self. I would highly recommend them to anyone looking to feel fantastic!
Natasha
Marley K
Battling weight and the variety of health ailments my obesity had caused me was a daunting and constant struggle. I have lost 60 lbs., and maintained my weight loss for over a year now. I am healthier, happier, and my life has changed for the better. This program gave me the tools to change my eating, shopping, food preparation and metabolism forever! I still mix in the products in my weekly routine because they are good, all natural, and convenient. Thank you East West Essentials and Premier Medical for making this life changing program and option for your patients!
Marley K., Los Angeles, CA
Alex
Having had Fibromyalgia and Chronic Epstein Barr for 10 years, you are willing to try almost anything to 'feel better'- and trust me I had. So when the opportunity to a healthy cleanse came along I thought, 'well, I have nothing to lose...'. I was right. The cleanse consists of healthy rice based shakes and small snacks and meals, you gradually reduce food and increase the amount of shakes and repeat. I'm a vegan, but if you are a meat eater you may eat meat on this cleanse. I have to admit I had a false start, because my body was so toxic. By day 3 on cleanse I had flu like symptoms that were so severe I had to abandon ship. However, I have been very ill for a very long time. So I took a few weeks off (eating healthy) then went back on it. It was much easier. The first 3 days are the hardest, the toxins are leaving your body and it can feel like the flu. But after that it is smooth sailing. You have energy and feel great. Added bonuses included clearer skin and better sleep. Also for months now I have had hardly no sweet tooth- even through the holiday season! It's not a crash diet, or a fad, it is not drinking lemon water for two weeks. It is for people who are looking to improve their overall health. I would recommend this cleanse to anyone.
Alex, Los Angeles, CA
E. Cable
I have been a zombie for over two yrs. ago. In desperation my sister send me your 10 day cleanse and begged me to try it. I have been on every medication,etc so I had nothing to lose. I gave it a shot and although it is not a miracle I had seen amazing results. I can get out of bed and move without 18 pills and lost 6 lbs ! I may try the 30 day Deb Diet next. Thanks sis and happy mothers day.
E. Cable
Kate Sullivan
I love the Optimal Cleanse, this is my first time trying it and I found the program much easier to 'digest' than other cleanses -that left me debilitated and not well. I felt energetic, refreshed and had more stamina in the gym. My summer clothes that were tight now fit much better! After following the program of shakes, listed food and great recipes (which I really followed), I dropped 10 pounds. I am so encouraged that I extended my 'only shake, no food' days to increase the benefits... I felt THAT good. The shake tastes great, and leaves me feeling full and satisfied for more than 3 or 4 hours. Optimal Cleanse changed the way I think about food and good nutrition, I will stick to their healthy eating plan/food list forever.... Thanks so much for everything!!.
Kate Sullivan, New York, NY
Stephanie M
Having been trained within a Western medical model, I was extremely skeptical when we were first referred to Dr. Wilson for complimentary treatment of infertility. However, even with this less-then-ideal attitude, results were soon undeniable and my resistance faded. Within months of working with Dr. Wilson and her team, my FSH levels decreased significantly and shortly thereafter, we were able to successfully conceive through IVF. Equally dramatic, but less measurable, were the positive effects on my mood and physical appearance (skin, hair, nails), which have continued even months post-partum. Above all, I am enormously grateful for the wisdom and support of Dr. Wilson and everyone at East-West Essentials, Hayley Pomroy in particular, for helping us get through the most challenging moments of IVF. They bring a sophisticated and scientific understanding of both Eastern and Western approaches to diagnosing and treating infertility, combined with incredible warmth and compassion. They worked closely with our Western doctors, proactively addressing each new finding/setback with complementary techniques. In sum, for anyone who is trying to conceive, or for that matter, anyone who is searching for emotional and physical equanimity, I could not more highly recommend East-West Essentials and their team of experts.
Stephanie M., Los Angeles, CA
Sandy Erickson
When I decided to try optimal cleanse, I made sure to prepare and have most of the detox food items in my kitchen so I could follow the plan to a T. I expected it to be hard but by day three I was amazed at how great I felt and most of all not hungry. I guess since my body was getting the nutrients it craved from optimal cleanse it felt satisfied. My mind felt clear and it was easier to focus. I had more energy than I've had since I was 18 , I'm 46. By day ten over 10 lbs. had melted off my body and I have a waist again. I have since had a consultation with Haylie where she outlined a maintenance plan and also gave me many recipes to help me stay on track with my new healthy lifestyle.
Sandra Erickson, Manhattan Beach, CA
Debbie V
Just completed the 10 day optimal cleanse program. I feel amazing!!! What a wonderful product. I highly recommend!!! I've noticed big changes in my energy level, mental clarity, and skin. Recently I was diagnosed with high blood pressure and borderline diabetic, I wanted something that would help end my addiction to high fat, and sugary foods. The main factors contributing to my poor health. Optimal Cleanse has given me a new and improved relationship with food and nutrition that will benefit me for years to come. Definitely a life changing product. Thank you Katryna and thank you East West Essentials for a wonderful product.
Debbie V., New Mexico, NM
Kate
For most people, trying to lose weight is a big ordeal and honestly not fun at all. I've tried a few diets, Jenny Craig, weight watchers, etc. and I always end up quitting the program with no success. I came across East West Essentials 5-day cleanse and I was immediately impressed. In 48 hours, I felt good, no headaches, not hungry or cravings for my usual food choices. My friends even noticed that my skin was better. I continued on with the program and within a week, I lost 5 lbs. After 3 weeks, I did the 14 day Debi's diet and lost an additional 7 lbs! I guess the success I achieved attributed to the fact that I find the program to be easy and I knew and felt this is the healthiest program I've ever done. Also, I was inspired to do it because it made me look vibrant and happy! I have so much energy everyday to deal with my hectic work schedule and now found more time to enjoy time with my friends and my pups! I recommend East West Essentials products to anyone who is looking to detox and/or lose weight while feeling great!
Kate. Huntington Beach, CA
Kelli K
I had my baby one week ago today. His name is Jack Dylan. He was 9 pounds 9 oz and 22 inches long. Can you believe such a small embryo turned into such a big and perfect baby? He is perfect and we are in total love with him. Thank you again for all of your help with this journey - a dream has truly come true.
Kelli K., New York, NY
Michelle R
I don't know what I would have done without Dr. Wilson. I went to her two years ago, completely devastated after a failed IVF cycle. She had been highly recommended to me, and I heard she got great results. She gave me a really specific diagnosis and treated me not only with acupuncture and herbs, but dealt with my diet, and emotions as well. She gave me the courage and faith to try again. She is a total expert on acupuncture and conception and knew how to help best prepare me, body, mind and spirit for my cycle. Three months later I went in for my second IVF, with Dr. Wilson at my transfer. This time, I was blessed with pregnancy! I continued seeing her throughout my first trimester. Today, thanks to above I have a beautiful baby boy!
Michelle R., Los Angeles, CA
Ronya W
I was referred to Dr. Jeanne Wilson by a friend who had a very positive experience with her. I had been through 4 failed IVF treatments and was stressed emotionally and physically. My very first visit with Dr. Wilson assured me I was making the right decision in accepting her care. With her guidance and procedures, she was able to calm me and bring my body to a point of acceptance and our next IVF cycle was a success! I received her treatments through my second trimester and had an uncomplicated pregnancy and now have the most beautiful, healthy baby boy. I have referred others to her and will be starting up with her again as we plan for #2. Thank you!
Ronya W., Los Angeles, CA
MKJ
I can't say enough positive things about Dr. Wilson ... While trying to conceive and throughout my entire pregnancy, she has been an incredible source of support and information ... Always making herself available and always taking the time to talk to me with such sincerity and compassion ... Dr. Wilson has been such a relevant part of this incredible journey and I can't thank her enough.
MKJ, Los Angeles, CA
Brandee T
An infertility specialist referred me to Dr. Wilson after concluding that my infertility issues while very real had no identifiable medical cause. Dr. Wilson welcomed me into her quaint, comfortable office and we spent over an hour discussing my situation and exploring possible solutions. Based on her recommendations, I made some key changes in my diet, exercise and work routine and began a strict regime of acupuncture and female fertility supplements. The impact of all these changes after 4 short months under Dr. Wilson's care was truly a miracle – my husband and I were finally pregnant! We will be eternally grateful to Dr. Wilson for her support and care during this challenging time in our lives. And we look forward to welcoming our baby boy in September!
Brandee T., Los Angeles, CA
Rosanna P
I am nearly halfway through my pregnancy @ 19 weeks. My husband and I went for our baby's structural ultrasound this past week and it looks like we will have a girl. I still can't believe my husband and I finally made it through this far. We cannot thank you enough for helping us with the acupuncture treatments and for going out of your way to treat me during my transfer @ Redondo Beach. I believe that your gentle hands and kind soul made the difference in making our second IVF a success. Thank you very much.
Rosanna P., Los Angeles, CA
Diana
Haylie has been my primary health care provider since 1994. During that time my health has run the entire gamut from extremely good to serious life threatening conditions. While the EAV equipment she uses is a wonderful piece of technology, it's Haylie's depth of knowledge and incredible intuitive sense that has more than once, very literally, saved my life. The English language fails to supply me with the appropriate words to express what she means to me. What can I say? She's …. Haylie! All those whose lives have been touched by her know to the full extent the definition of that word.
Diana
Lindsay Law
I have been seeing Haylie Pomroy consistently for over 10 years. She helped me thru those tough teenage years, and in recent months she coached me on my nutrition and supplemental needs, as well as prescribed homeopathy, throughout my pregnancy. I am especially enthused for the prenatal blend East West has developed. Taking the vitamins twice a day didn't make me sick like some of my girlfriends' prenatals did.Haylie gave me great advice, experience and encouragement in order to have a drug-free, natural birth. We are so grateful to her to have an amazing healthy baby boy.I appreciate the time she allows all her clients, taking an interest and truly wanting to help them. I consider Haylie my friend, knowing she has helped shape m e into the mom I am today. Thank you Haylie, for my health and that of my baby boy!
Lindsay Law, Loveland, CO
Rockie Craig
Haylie understands the human body and our need for it to perform. Be it on the baseball field or in corporate America, she gets that you cannot abuse the body and expect profound results in the end. Haylie has the ability to take complex information and make it easy for all to benefit from. She has been a Godsend
Rockie Craig, Major League Baseball
Aaron Kaplan
Working with my eating habits and busy schedule, Haylie came up with a plan to lower my cholesterol by 100 points and get my body in better shape. The plan went off without a hitch and four months later, I'm a new man. And the biggest surprise to me? I eat more food than I ever have in my life, and still managed to lose 2 sizes in my jeans. Haylie is truly a miracle worker.
Aaron Kaplan, Los Angeles, CA
JoAnne
After my car accident, I found myself sore everywhere. The Optimal Anti-Inflammatory helped reduce my inflammation and helped alleviate my pain.
JoAnne, Los Angeles, CA
Christina C
I love using the Optimal GI. The small sachets are really easy to toss in my purse when I'm on the go and I actually like the taste! I feel great and would recommend to anyone!
Christina C.
Christine and Steve
Being in our mid 40's, my husband and I find it increasingly difficult to keep off the belly and thigh fat. So when we heard about the 7 Foods for 7 Days Program from East West Essentials, we were eager to give it a try. We lost 17 lbs. collectively and enjoyed the simplicity that this plan offered. We have tried some fairly intense diet programs in the past however this plan was very easy on our bodies and we found the "meals" to be very appetizing and surprisingly simple. We never felt hungry from not getting enough or bloated from eating too much. The 7 Foods for 7 Days Program is a great way to "jumpstart" healthier eating habits.
Christine and Steve, Huntington Beach, CA
Stephanie
The Optimal 10 day cleanse with Sunfare and East West essentials was the easiest way for me to shed my last 10 lbs. I wasn't sure if I would actually lose that much but to my surprise I did. I've done juice cleanses like BPC and all the diet/cleanse programs offered in NYC that are delivered to your door when I lived there ie, The Fresh Diet and more. This one works and you don't feel deprived. It was so nice to get my Sunfare bag with food and shake mix and little treats like special teas, a body brush, I won't give away all the goodies ;) - I felt like a queen. My kids were even anxious to get the Sunfare bag and see what treat I had for the day. The food was delicious and I loved the East West shakes (I added cinnamon and stevia to mine). My skin was glowing and I had so much more energy. I highly recommend it. I was really shocked at how it changed my metabolism. Warmly,
Stephanie
Nancy
With a goal of feeling healthier and addressing several medical concerns, I couldn't be happier with the experience of doing the 7 Foods for 7 Days! The program gave me a week of more energy, calmness, better sleep, and a relief from migraine headaches and sinus congestion. My skin is clearer, and patches of eczema are greatly improved. It was a week of clean and disciplined eating that has given me a jump start into the next phase of better health and overall well-being. Thanks,
Nancy
J.W
The Optimal Protein Bars taste great and are super convenient when I'm in a hurry and don't have time for a meal.
J.W., Beverly Hills, CA
Nestor Hernandez
I am a 68 year old man with diabetes and it is very important for my health to have high protein in my diet. The Optimal Protein Powder tastes great and is really convenient for my busy schedule.
Nestor Hernandez, Beverly Hills, CA
Megan D
East West Essentials has an amazing prenatal kit. I had a very easy pregnancy, delivery and super healthy baby. I'm still taking the prenatal vitamins and omegas because i'm still breast feeding. I highly recommend it.
Megan D., Santa Monica, CA
Sharon Hines
I have been taking the East West Essentials prenatals for two years now. I took them during my pregnancy, during which I felt energized and nourished. I continued the prenatals during nursing, when there was concern about my calcium intake and bone health. I still take the prenatals now, just as my daily multivitamin, because I trust that they are such high quality, and I feel great when I take them. I also know that I'm laying a great nutritional foundation for the next pregnancy.
Sharon Hines
Heather Sher
I started going to Haylie to discuss my nutrition and overall health because I had been trying to have a baby for about a year and a half and nothing was happening. It was amazing to immediately feel supported by her and her staff and be educated on what my body really needed. Besides a great food plan, she also introduced me to the East West Vitamins that I still take right now. . .they help support what I am trying to do and also help my energy level and overall well being. I met with Haylie every two weeks and we'd talk about my diet and she'd also monitor my prenatal vitamins and then, along with acupuncture, my body was finally ready to get pregnant! I went to see a Fertility Doctor as well and the combination of everything worked! I am now pregnant with twins and could not be more thrilled! Being healthy and understanding what the body really needs to get pregnant is vital and Haylie taught me all that. She also taught me how to be healthy while pregnant! I so appreciate her guidance and can't recommend her enough!
Heather Sher, Los Angeles, CA
Stefania W
Since May 2005, I was preparing my body for being pregnant and started taking folic acid and calcium pills. I did not have any luck, so I started seeing a specialist and he recommended East West Essentials products, I have been using the Optimal Prenatal Blend and Optimal Fatty Acid since September 2005, I finally got pregnant in June 2006, and have added the Optimal Folate Blend and Protein Bars to my daily routine. I was told by my team of healthcare professionals (including the pharmacist) that this is the best product in the market. Everything I need to keep me and my baby healthy in 3 pills (Optimal Prenatal Blend), twice a day was the best! I did not experience any morning sickness and felt great during the entire pregnancy. Now that I have been nursing for 6 months, I am still taking them everyday. Thanks East West Essentials for developing a great product!
Stefania W., Los Angeles, CA
Diana M
I have been taking the East West Essentials Fatty Acids and Prenatal Vitamins for some time in preparation for pregnancy. I am very excited to say that I am now in my first trimester and I feel great! An added benefit to taking the supplements is that my skin is much more hydrated, my hair is no longer brittle and I have 100% assurance that there is no possibility of mercury contamination with the East West Essentials Optimal Fatty Acids.
Diana M., Los Angeles, CA
Jennifer V
The addition of East West supplements into my diet made a tremendous difference in my physical and mental state. After using the products consistently I was able to finally conceive! I used East West Essentials before, during and after my pregnancy and I never felt better!
Jennifer V., Los Angeles, CA
Christine G
I have been taking East West Essential Prenatal vitamins, Stress Blend, Folate & Fatty Acids, (the Fertility Kit) for 3 years and absolutely love all of these products! We were well on our way to IVF, as a matter of fact it was our RE that suggested I start these products. I finally found products that were natural, inclusive of everything I needed and effective. I was diagnosed with a higher risk for a folate deficiency. After taking the high quality regiment of East West Products I was able to reduce the possibility of folate deficiency by 70% and become pregnant naturally with baby #3 on the way; we were ecstatic! I am doing all I can to ensure a healthy body for me and environment for my baby and East West Essentials is a major contributor to that. Thank you East West.
Christine G.
Keith G
I took the East West Mens Fertility Blend and found them very easy to use and they did not cause stomach discomfort like many other products I have tried.
Keith G.
Stephanie S
After three failed IVF cycles, I turned to a different RE who suggested I see Dr. Wilson during the two months prior to my next IVF cycle. Dr. Wilson put me on two herbal supplements to address my clotting issues. The results were noticeable immediately. I continued taking the supplements throughout my next IVF cycle, which resulted in a healthy pregnancy. Nine months later, I delivered a healthy baby girl. I credit Dr. Wilson and the supplements she prescribed with the difference between my earlier, failed, IVF cycles and the cycle that gave me my little girl -- and I couldn't be happier with the results. Thank you East West Essentials! - Best!
Stephanie S., Los Angeles, CA
Kathy C
I am 43 years old and am 5 months pregnant with my first child. I took the prenatal vitamins and essential fatty acids for about one year when I got pregnant on my first try with in vitro. My doctor told me that he'd never seen such healthy embryos in a woman my age. I feel healthier and I believe that the vitamins and fatty acids helped get me ready for being pregnant, helped with healthy eggs, and are helping create a healthy baby girl.
Kathy C., CA
Donna M
I began using the prenatal and fatty acids in preparation for IVF and continued to take them through two healthy pregnancies. I didn't have any morning sickness or any problems. I had a healthy baby girl (WHEN I was 56 years old) and healthy twin boys (when I was 57 years old - a Guinness World Record!!!! And I have the certificate!)
Donna M., Los Angeles, CA
Lory
Prior to and during my IVF cycles I was taking the Optimal Fatty Acid Blend. It got my body ready for the influx of hormones and eventually helped my body successful accept an embryo implant that resulted in a full-term pregnancy. I believe it helped minimize the side effects of the hormone infusion during a cycle and I had an event free pregnancy at age 40.
Lory
Jessica
My husband and I had tried to get pregnant for many months unsuccessfully. A friend of mine suggested that I try East West Essentials Fertility supplements. We had tried just about everything else and figured, what did we have to lose. After 2 month on your products we were pregnant. I am now in my second trimester and I just had to drop you a note to thank you thank you thank you!!! I know that your company is enhancing the lives of many and I just wanted you to know how much it means to us.
Jessica, Fort Collins, CO
Michael RB
I just wanted to write and tell you about my results using your Male Fertility Blend. I must admit that I was reluctant to try the male fertility blend that was recommended by my doctor. I was already taking multivitamins and eating a healthy diet, but my count was averaging only about 5.5 million and our doctor was pretty much betting on ICSI as a result. I was shocked to learn how prolific male infertility is today, and that there is little option for men who suffer from low sperm counts. My doctor spoke very highly of your company and since my wife was happily taking all of your prenatal vitamins I decided to at least give it a try. I diligently took the recommended amounts for 2 and half months. My doctor was not optimistic since we had a limited amount of time before implantation. When I retested after the six weeks, I was amazed by the results. My count had more than tripled, from 5.5 million to 22 million. As a result of such a strong count, my doctor gave us the option to forgo ICSI. This saved us over two thousand dollars by opting out of ICSI. I was really happy about the change and felt much better about my improved count. I looked back over the six weeks to see if I had made any other lifestyle changes, but could not find any. I have to give credit where credit is due, the Male Fertility Blend works great. I actually have continued to use it even though my wife is in her second trimester and doing great!!! I just thought it was important to thank you for such a superior product and great customer service.
Michael R B., Irvine, CA
DK
The Optimal Male Fertility Blend helped me improve my sperm count and mobility. My improved drive helped me to have more fun time and overall satisfaction. I suggest this product very strongly.
D.K
Teri C
I would like to highly recommend East-West Essentials products for any woman facing infertility. My first IVF cycle failed, but when I then used East-West Essentials fertility blend vitamins, fatty acid blend, folate tablets, and Optimal Cleanse, I had twice the number of eggs for my 2nd IVF cycle and three times the number of good-quality embryos to implant. I am now the proud and grateful mother of an 8-month old beautiful daughter, and I firmly believe these products are the reason why. I will definitely use these products when we attempt IVF for baby #2!!
Teri C., Los Angeles, CA
KD Malden
I was always against doing a full body cleanse. All of the cleanses I've ever heard about seemed all very unhealthy with absolutely no eating. Once I heard about the Optimal Cleanse I thought "Finally a cleanse that makes perfect sense!". I was nervous to start the cleanse. I wasn't sure how my body would react. I workout 5 to 6 times a week and losing my strength was a concern of mine. I finished all 10 days and I can honestly say I truly loved this cleanse. I am full of energy. It was very easy, tasty and I feel so wonderful!! The shopping list guide helps out tremendously and all of the recipes on the website are very good. The shake tastes great too! I lost 7lbs in 10 days and I'm very happy about that all if my jeans fit perfectly now. I plan on doing this cleanse a couple times a year. I'd recommend it to anyone. I feel clear minded, healthy and full of energy. Thanks East West Essentials!!
KD Malden, MA
Alice B
Optimal Cleanse is THE ANSWER for detoxification and resulting weight loss! I lost 10 pounds in 10 days. It was hard to believe my eyes each morning when I stepped on the scale. I love that the weight loss is not a quick fix where the pounds will come back but a real, substantial weight loss which is natural when the body is given the proper nutrients to facilitate a liver cleanse. What amazed me even more about this cleanse is what I learned about myself in those 10 days. I realized that I only "thought" I was truly eating healthy. There were many areas of my diet where I was sabotaging myself without realizing it. Also, I found that I had amazing energy throughout. I even continued to workout. That told me that I had been eating much more than my body needed. Further, I quickly recognized my food triggers that had nothing to do with hunger and everything to do with stress. I have learned life-long invaluable information for my health, regained my energy and stamina, and slimmed back to my pre-baby body! Thank you Haylie and Optimal Cleanse. I look forward to continuing on your maintenance products!
Alice B.
Elizabeth W
Having completed a 12-plus day program on the Optimal Cleanse nutritional supplement, I couldn't be more pleased with the results! While I've never experienced a detoxification/fasting/cleansing regimen before this one, I selected this program because it struck me as so sensible, healthy and "doable". Indeed it was, and the benefits were several: my body felt energized and different, cleansed; I lost several pounds, which was a very secondary purpose; I was then motivated to resume eating in a healthier manner, which I've continued to do for several weeks now, and I started eating in the morning, which I've avoided doing since my teen years (a hundred years ago). The powdered drink is really quite satisfying - surprisingly so - and my level of aerobic/athletic activity was enhanced, I swear, while on the program. I shall plan to complete the Optimal Cleanse detox program every few months and to keep some of the powdered drink on hand to substitute for meals. I've recommended this program to colleagues and friends alike. Many thanks,
Elizabeth W., NJ - Licensed Clinical Social Worker Central
EG
Dear East West Essentials, I wanted to write and express my complete satisfaction with your optimal cleanse. Before I tried your product, I had been hearing non-stop about the benefits of cleansing but I couldn't quite get on board with the whole maple syrup, cayenne pepper concoction. It just sounded so unhealthy (where are the nutrients?!) Your cleanse made a lot more sense logically (thank you nutrients!) and the physical results were amazing. I have never felt better in my life. I am a vegetarian and often times struggle with energy levels and feeling satiated, but your product gave me a ton of energy and allowed me to regulate my meals with ease. I lost weight, felt great and tell all my master cleanse friends to quit the starvation and try something healthy and delicious -- Optimal Cleanse!
EG.
Rachel Blarcom
I have been using East West Supplements for over two years and have found them to be enormously effective. They have all left me feeling really healthy and balanced my system. They are easy to take and they are safe, and they seem to have a remedy for just about anything I've ever needed, and it's always done the job, exceeding my expectations!
Rachel Blarcom
Cecilia A
My husband and I have used several of your products for the past 4-5 years. The quality is outstanding and the pricing very competitive. We particularly like the Fatty Acid Blend. We appreciate that you are out there.
Cecilia A.
RaAnne Gingrich
Since I can remember, I have always been self-conscious and struggled with my weight. Especially after my second daughter (who is now 5yrs old) I have been trying to shed off my "baby weight". I have been doing extreme boot camp work outs for the past two years and didn't seem to "losing" weight just toning up on top of my fat. (if anyone can relate). A very close friend of mine introduced me to East West Essentials Debi's Diet. I was so excited to start it, I lost 11 pounds in 14 days. Weight is not the only thing I lost, I lost my cravings for sugar and caffeine ( I was a huge coffee drinker beforehand and always had a sweet-tooth). It is amazing now 18 days on the program, no caffeine or sugar!! It was so easy to follow and you eat a lot of healthy and fillings foods. The Optimal Cleanse and Protein shakes are tasty and filling, the snacks and recipes are so easy to make and convenient. There is full shopping list with a wonderful variety of foods. Now I am getting creative with making my own recipes. I am a full time mother and work full time so Haylie's recipes were easy to pack and go with my busy schedule. I just feel better, more energized and thinner. My clothes are fitting looser and I have been getting compliments about how good my skin has been looking too , it is just amazing.. I am excited to continue my journey with the 30-day program.. Thank you so much East West Essentials for changing my life.
RaAnne Gingrich
Marie.B
I tried your Opitmal Cleanse and I loved it. It worked great and no food cravings! week later I'm still feeling great and eating less.
Marie B.
Christine and Steve, Huntington Beach, CA
Being in our mid 40's, my husband and I find it increasingly difficult to keep off the belly and thigh fat. So when we heard about the 7 Foods for 7 Days Program from East West Essentials, we were eager to give it a try. We lost 17 lbs. collectively and enjoyed the simplicity that this plan offered. We have tried some fairly intense diet programs in the past however this plan was very easy on our bodies and we found the "meals" to be very appetizing and surprisingly simple. We never felt hungry from not getting enough or bloated from eating too much. The 7 Foods for 7 Days Program is a great way to "jump start" healthier eating habits.
Christine and Steve, Huntington Beach, CA
Maura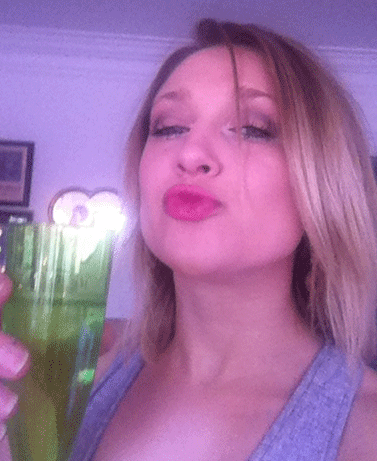 The optimal fatty acid helped me lose the few extra pounds I wanted to before my sisters wedding. It seemed to help me relieve some stress as well. I followed the 3 in the morning and 3 post workout routine. It also really cleared up my face, I'm guessing by balancing me out a bit and helping new skin be more healthy. I liked that there was no bad after taste nor bad breath. Fish seemed to do that to me which is the only reason I was hesitant at first. Never again! Ill be making another purchase shortly! I toast you east west essentials. Your products are something I will use for years to come.
Maura